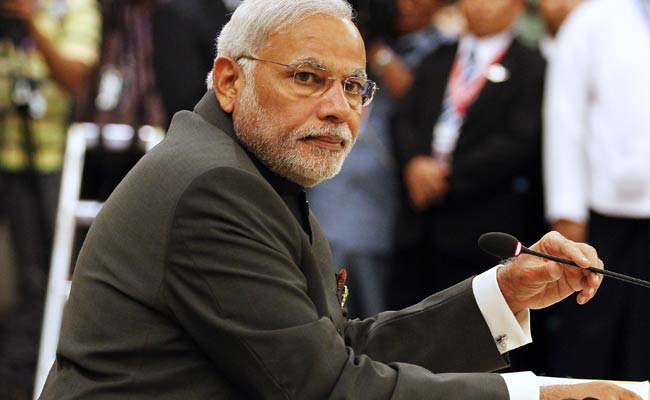 New Delhi:
With deficiet monsoon predicted this year, Prime Minister Narendra Modi has said the "challenge" should be converted into an "opportunity" for looking at other avenues of irrigation.
As a short-term plan, the Prime Minister has suggested creating more ponds in farmlands.
Chairing a meeting in Delhi to review the Pradhan Mantri Krishi Sinchai Yojana on Monday, PM Modi pressed for a multi-pronged strategy to improve the country's irrigation system.
In view of the forecast of deficient monsoon, PM Modi exhorted officials to treat the "challenge of below-normal rainfall as an opportunity," said a statement from the Prime Minister's office.
He also suggested a relook at the administrative mechanisms, financial arrangements and technology applications in the irrigation sector, which can deliver quick results for the farmers.
The irrigation plans need to be worked out at the district level, and young officers from the civil services should be asked to propose such plans, PM Modi said.
Expansion of irrigation has to be linked with a comprehensive evaluation of cropping patterns across states, as well as a judicious mix of modern and micro irrigation systems such as drip and sprinkler irrigation, he said.
Calling for a thorough study of the traditional irrigation methods, PM Modi said young researchers from universities should be roped in for the planning.