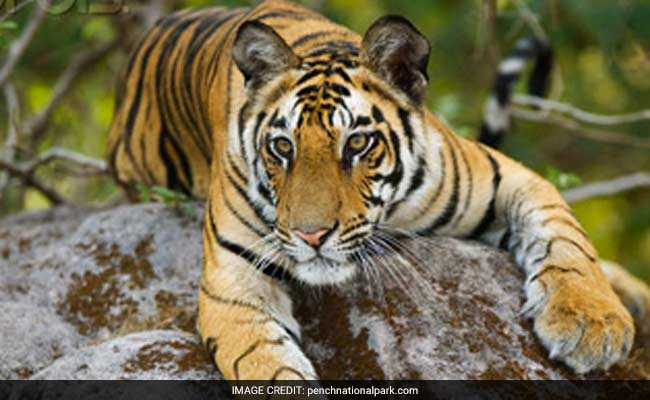 Nagpur:
A highly decomposed carcass of a tigress was found in the Maharashtra's Mansinghdeo wildlife sanctuary of Saleghat forest range in Pench Tiger reserve. "The carcass of the tigress was noticed by the forest department's patrolling staff on April 17 but since the area falls in the deep interiors of the jungle the message was conveyed to senior officials late," deputy director of Pench Forest Reserve SB Bhalavi told news agency PTI.
Mr Bhalavi said the carcass was lying there for last 4 to 5 days and was in a highly decomposed state as a result the postmortem could not be performed.
A skin sample has been sent to the forensic lab for DNA identification as per the guidelines of the National Tiger Conservation Authority (NTCA), said the official.
Similarly, camera trappings of the area are being scanned to identify the tigress.
Asked about the cause of the death, Mr Bhalavi said the tigress must have died due to organ failure or starvation.
This is the third death of a tigress in Pench wildlife reserve since January this year.
On, January 14, a tigress was found dead due to respiratory failure in Pauni unified range of Pench reserve, he said.
Similarly, on February 14, a tiger was found dead due to territorial fight, informed Mr Bhalavi.