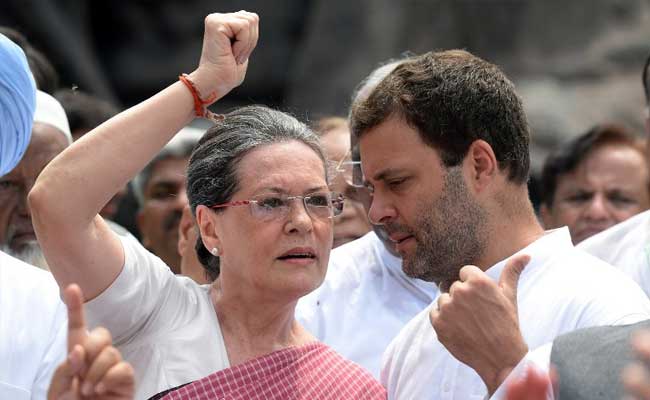 Highlights
Sonia Gandhi, 70, was unwell late last year
Wants son Rahul and Akhilesh Yadav to lead UP campaign
Sonia Gandhi on Congress' list of top 40 campaigners
New Delhi:
Sonia Gandhi, the 70-year-old chief of the Congress, has decided not to address any rallies or public meetings in the five states that start voting on Saturday. Among them is Uttar Pradesh- Mrs Gandhi and her son, Rahul, who is Congress No 2, were the only parliamentarians from their party to be re-elected in the general election which saw the Congress punished with its worst-ever result.
Mrs Gandhi has been unwell and was absent for large portions of the winter session of parliament, which saw opposition parties cluster together for a sustained attack against Prime Minister Narendra Modi for his sudden cancellation of 500- and 1,000-rupee notes. In her absence, it was Mr Gandhi, 46, who decided the Congress' strategy and liaised with other leaders like West Bengal Chief Minister Mamata Banerjee. Before that, she was hospitalised for several weeks after she collapsed during a road-show in Varanasi.
Sources today said that Mrs Gandhi's health, however, is not the reason for her hiatus from campaigning. They said that though she is at the top of the Congress' shared list of 40 "star campaigners", she wants to allow maximum space and leadership to Mr Gandhi, who will hold rallies together with Uttar Pradesh Chief Minister Akhilesh Yadav. It was Mrs Gandhi's daughter, Priyanka, who is Rahul's younger sister, who has been credited with negotiating the alliance with Mr Yadav's Samajwadi Party and then intervening to resuscitate it when it was placed vertiginously over the crucial division of the state's 403 seats between the two teams.
Mr Yadav's father and party patriarch Mulayam Singh has declared that he will sit out the campaign because he believes the partnership with the Congress sells his party short.
Of the five states that vote now, campaigning must end tomorrow in Punjab and Goa, which vote on Saturday. Uttar Pradesh votes on seven days, starting February 11. Votes in all states will be counted on March 11.