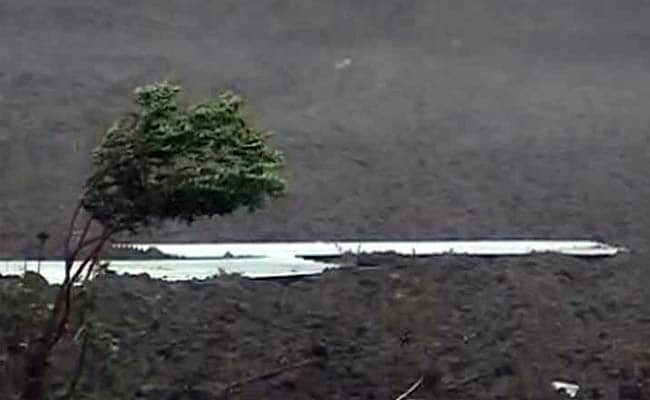 Nagpur:
In Maharashtra's Wardha district, seven debt-ridden farmers, among them three women, have sought the administration's "permission" to commit suicide.
"The situation has become so bad that these seven farmers have approached the district officials requesting their green signal to end their lives," said Kishore Tiwari, president of the Vidarbha Jan Andolan Samiti, an NGO working for farmers' rights.
Kishore Ingale, Bhanudas Wadadkar, Pankaj Gawande, Shankar Khadse, and the women farmers - Kundabai Lonkar, Kamala Warhade and Vasanta Gingavkar - from Wadad village, have been running from pillar to post since January for the aid promised by the Maharashtra government, he said.
Around 10 days ago, these farmers wrote letters and simply walked down to the local tehsildar (government revenue department officer) to submit to them a memorandum, seeking their "clearance" to commit suicide.
They got an official acknowledgement to their "suicide permission letters" from the amused officials, which they submitted to the collector's office and got another acknowledgement, Mr Tiwari said.
As per government norms, the farmers are entitled to an aid of around Rs 4,000 per head for crop losses they suffered due to hailstorms, droughts and floods last year.
"For over six months, the money remains locked up in bank accounts as the district authorities are not clearing the disbursal. This is now forcing the farmers to write letters and ask for 'clearance' before committing suicide," Mr Tiwari said.
In the meantime, the current dry spell in the state has damaged around 70 percent of sown crops, and claimed 23 lives in the past 12 days.
These include seven from Yavatmal, five from Amravati, four from Wardha, two each from Akola and Buldhana, one each from Bhandara, Chandrapur and Washim districts.
The dry spell and crop losses are estimated at around Rs 8,000-10,000 per acre, pushing the farmers into deeper debt traps.