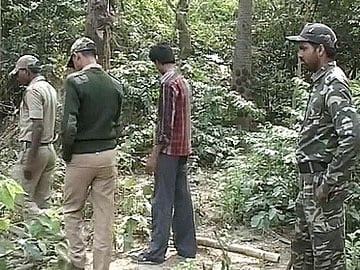 Kolkata:
A photocopy of an alleged letter signed by a local Trinamool panchayat member outlining the settlement between the villagers of Sabalpur where a tribal girl was allegedly gang-raped and the man she was in a relationship with has emerged.
The 'mimangsha patro' or the letter of settlement is allegedly carrying the signature of TMC panchayat member Ajay Mondal, who allegedly brokered the deal for the release of a man after the villagers caught him with the tribal girl.
The party has said if any party worker's involvement is proved, he will not be spared. "Be it any member of any party ABC, we will treat everybody no different from what we would treat a person who is an offender. So if he an offender, if he was present there, he would not be treated differently from our party. But I am not confirming he was there," said Dr Shashi Panja, minister of state for women and child welfare.
Mr Mondal could not be reached for his comment, however, social workers have confirmed he was present.
"When the villagers actually rounded him up, Ajay Mandal arrived there and restricted them from taking them to the police station and offered money and called this 'salishi sabha' (kangaroo court)," says Kuna Deb who runs an NGO called Uthnao in Birbhum that works among tribals.
According to reports, a former CPM panchayat member was also present on the spot.
The non-tribal man and his brother, who was among those who rescued him, are both missing.
West Bengal governor MK Narayanan today said the culprits deserved corporal punishment. "I am totally against kangaroo courts. There is only one law and one justice," he said. (
Read
)
Asked if he was satisfied with government action in the matter, he said, "The most important thing is to prevent it. We haven't been able to prevent it. But now action has been taken."
On reports of the presence of a Trinamool worker at the kangaroo court, Narayanan said, "We are all human beings. It is nothing to do with parties. These are all individuals."
On Monday night, the 20-year-old woman was allegedly gang-raped by 13 men reportedly on orders of a village kangaroo court that decided to punish her for having a relationship with a man from a different community.
Her family was reportedly first asked to pay a Rs. 25,000 fine. When the family said they were unable to pay, the village headman or "morol" allegedly ordered the gang-rape.