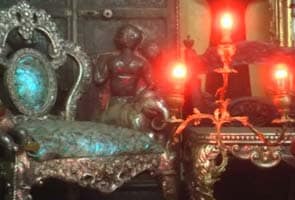 Rewa:
Antiques worth 500 crores were stolen after a group of thieves shot and killed the security guard at the royal museum in Rewa, Madhya Pradesh.
The men- it's not yet clear how many - broke into the museum of Rewa's royal family last night. The museum is located with the local fort, just 500 metres from a police station.
Missing from the museum are the royal throne, a 40-kg silver umbrella and other antiques. The police are now looking into the matter and they are suspecting that an insider may also be involved in the theft.