New Delhi:
Highlights
A Raja, Kanimozhi were cleared in 2G case in December last year
Court said CBI could not prove kickbacks were taken to hand out spectrum
2G trial had begun in 2011, a year after auditor alleged irregularities
The Enforcement Directorate or ED has
challenged the acquittal
of former telecom minister A Raja, DMK leader Kanimozhi and others in the 2G spectrum allocation scam cases, news agency Press Trust of India reported.
The ED in its chargesheet had alleged that Rs 200 crore was paid by the promoters of Swan Telecom Pvt Ltd to DMK-run Kalaignar TV.
In December last year, Mr Raja, Kanimozhi and all other accused were acquitted in the politically-sensitive 2G spectrum allocation scam cases by a special court in Delhi which held that the prosecution "miserably failed" to prove the charges.
The judge OP Saini had said the CBI could not prove that Mr Raja, along with officials from companies that won the licences for telecom services, had conspired to receive kickbacks from the sale of phone permits, causing a loss of Rs 1.76 lakh crore to the government.
"I have absolutely no hesitation in holding that the prosecution has miserably failed to prove any charge against any of the accused, made in its well choreographed chargesheet," the judge had said.
"The genesis of the case lies not so much in the actions of A Raja but in the action/inaction of others. There is no material on record to show that A Raja was mother lode of conspiracy in the instant case."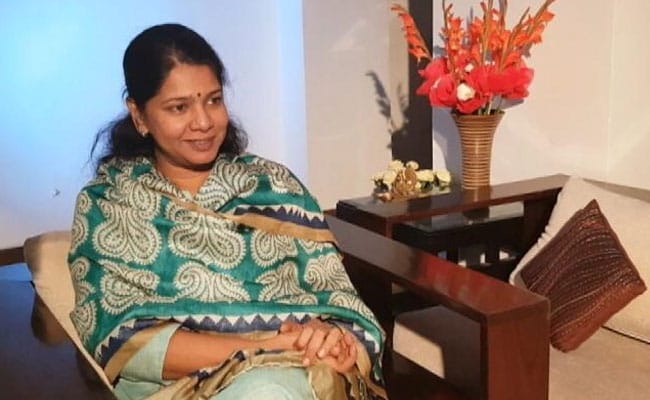 The
"2G" trial began in 2011
, a year after the national auditor CAG said in its report that there had been massive irregularities in the allocation of second generation or 2G licences when Mr Raja was minister. In 2010, Vinod Rai was the Comptroller and Auditor General or CAG.
He alleged in a scathing report that Mr Raja, as telecom minister, caused the tax payer a loss of 1.76 lakh crore by allotting 2G spectrum licenses at throwaway prices. Mr Raja was forced to resign in 2010 just before the CAG report was to be tabled in parliament and later was jailed for 15 months in the case.
Get Breaking news, live coverage, and Latest News from India and around the world on NDTV.com. Catch all the Live TV action on NDTV 24x7 and NDTV India. Like us on Facebook or follow us on Twitter and Instagram for latest news and live news updates.