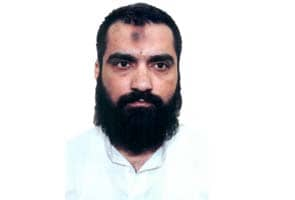 New Delhi:
Lashkar terrorist
Abu Hamza
's confession proves that "state actors" from Pakistan were aware of the attacks being unleashed upon Mumbai during the 26/11 massacre, Home Minister P Chidambaram said today. Hamza, who belongs to Maharashtra, was deported from Saudi Arabia to Delhi earlier this month. He has since provided India with crucial details of how its worst-ever terror attack was designed and executed.
"We were tracking him for over a year. His confession proves that there was state support or state actors' support for 26/11 massacre," the minister told reporters at press conference. He also confirmed that Hamza was in a "control room" in Pakistan when the 26/11 attacks began in Mumbai in 2008.
The minister further added that Pakistan has sought information about Hamza from India. "After this incident, I got a note from Rehman Malik that India should share information about him. The information will be given. It is Pakistan who is under pressure, not India," he said
NDTV reported on Tuesday that Hamza, now in a Delhi jail, and being interrogated by the Delhi Police and intelligence officers, had confessed that during the first 24 hours of 26/11, he was stationed in a room near the Karachi international airport along with five other handlers. As they passed instructions to the 10 terrorists attacking Mumbai in pairs, Hamza allegedly said, ISI officers in the control room chipped in, asking him and others to pass on their messages. Hamza was allegedly asked to "take rest" after the first day of the Mumbai attacks -they lasted for 64 hours and ended after 166 people had been killed.
In addition to the Delhi Police, Mumbai Crime Branch also wants to question Hamza about the 2006 attacks on local trains in Mumbai, in which 180 people were killed. It moved the Tis Hazari court in Delhi yesterday seeking his custody. But the Delhi Police today opposed the plea in court. The Bangalore Police also wants to interrogate Hamza about his alleged role in a bomb blast outside Chinnaswamy Stadium during a cricket match in 2010.
31-year-old Hamza is from the Beed district in Maharashtra. He studied at the Indian Technical Institute and worked for a while as an insurance agent. Then the communal riots in Gujarat in 2002 turned him into a jihadi. He was originally a member of the Indian Mujahideen (IM), an Indian terror group, and was close to its founder, Riyaz Bhatkal. He was recruited by the terror group Students Islamic Movement of India or SIMI. A few years later, he was in Poonch in Jammu and Kashmir when he entered the ranks of the LeT.
He was arrested by police in Saudi Arabia last year in connection with a forgery case. He had spent around a year in the jail when US investigating agencies learnt of his arrest. Indian intelligence agencies were then alerted and they collected DNA samples from his family members in Beed and sent them to Saudi Arabia. That helped persuade Saudi Arabia to hand him over.
Pakistan had reportedly been pressuring Saudi Arabia against deporting Hamza to India. Sources say that Pakistan was worried that once India had access to the handler, it would be able to irrefutably establish how Pakistani "state actors" - possibly from the ISI and the country's army - were linked to 26/11. But the US stepped in and prevented that from happening, sources add.
(The Abu Hamza trail: How US thwarted Pak's attempts to get him deported)