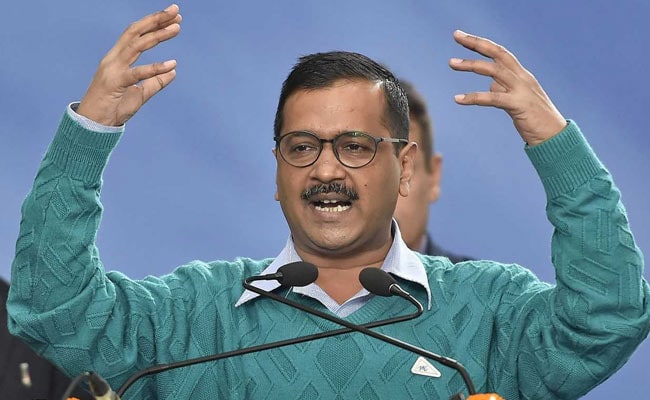 New Delhi:
Arvind Kejriwal's Aam Aadmi Party (AAP) government in Delhi completes three years in power today. The party was voted to power with a thumping majority. AAP won 67 out of the 70 legislative seats in the 2015 elections. However, the road so far has mostly been marred with controversy and court cases. In the 2017 by-election, AAP lost the Rajouri Garden seat to the BJP. 20 legislators have been disqualified on charges of alleged office of profit. AAP National Convenor and Delhi Chief Minister Arvind Kejriwal is more often than not embroiled in a battle with the centre-appointed Lt. Governor. The party's attempt to make inroads into other states have only been disappointing. A defamation case against Arvind Kejriwal by Finance Minister Arun Jaitley is still ongoing in the Delhi High Court.
A call-in show has been arranged today by the party to mark its 3rd anniversary.
Here are the highlights on the 3rd anniversary of Arvind Kejriwal's AAP Government:
Arvind Kejriwal said, "3 years back your unexpected majority led to the formation of an honest government in Delhi. We have worked extensively on fundamental issues like road, water, electricity, education and health. We will continue to serve you, keeping loving us."
"3 साल पहले आपने हमें अप्रत्याशित बहुमत दिया जिसकी वजह से आज दिल्ली में एक ईमानदार सरकार है।
हमने बुनियादी मुद्दों जैसे सड़क,पानी,बिजली,शिक्षा,स्वास्थ्य पर ढेर सारा काम किया है और आगे भी ऐसे ही करते रहेंगे,बस अपना प्यार बनाए रखिएगा":@ArvindKejriwal#3YearsofAAPGovernancepic.twitter.com/wRR6oewbyb

- Aam Aadmi Party Delhi (@AAPDelhi) February 14, 2018