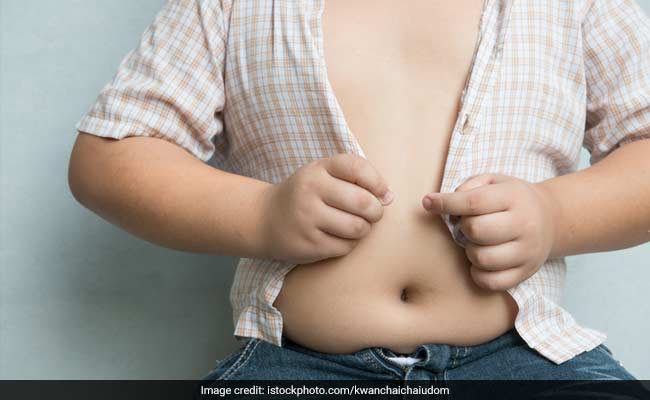 Children who are obese are more likely to develop a debilitating hip disease -- Slipped Capital Femoral Epiphysis (SCFE) -- during their adolescence warns a study published in the journal Pediatrics. SCFE is a condition that occurs mainly among teenagers, affecting 1 in 2,000 children. It deforms hip and sometimes completely collapses, causing pain and life-long disability.

One of the most effective way to avoid the ramifications is early recognition and treatment of the disease. Early recognition and treatment of the disease is important to minimise the severity. Nevertheless, SCFE is one of the most common reasons for a hip replacement in young adults, and sometimes even children.
Surgeons have long believed obesity may be responsible for the onset of this condition. However there was no substantial proof until now.The study showed that greater the body mass index (BMI) of the child, the higher the risk of SCFE. For the study, the researchers BMI of nearly 600,000 children
"Surgeons have long suspected that childhood obesity was the cause of this disease, and these results make it very clear," said Daniel Perry, an orthopaedic surgeon at Alder Hey Children's Hospital in Liverpool, England.
"It is important that doctors who treat children are aware of SCFE, especially amongst children with obesity. Identifying SCFE early means children typically only need relatively simple surgery, however children identified later often require high-risk reconstructive surgery," Perry added.

The findings revealed that children obese at age 5 had almost 20 times the subsequent risk of developing SCFE than a thin child.

"SCFE has a profound affect on the quality of lives of adolescents. The link with obesity is striking - there are few other diseases in children that occur directly as a consequence of obesity, and this disease causes lifelong problems for the child," said Steve Turner, Professor of Paediatrics at the University of Aberdeen in Scotland.
Obesity Management: Obesity Diet Chart

Dr. Simran Saini, Nutritionist at Fortis Hospital who was not involved in the study says, "Obesity management is not a cakewalk. There are many physical and psychological changes that need to be addressed. A good diet must be complemented with a good fitness regimen. As far as diet is concerned, one should definitely steer clear of all sources of trans-fat to begin with and make him/her a diet chart, and resolve to stick to it."
Dr. Simran also gave us a sample chart, an obese person may take a hint from. The simple obesity diet chart can be modified further , as per availability of ingredients, prevailing medical conditions and allergies.
• Morning - Breakfasts make for one of the most crucial times to get the metabolism racing. According to Dr. Simran, a pudina chatni sandwich made with whole wheat bread could be a perfect start to the morning. A bowl of fresh cut fruits along with it is also not a bad idea.
• Afternoon -Lunch time could comprise of simple roti, a bowl of vegetable and dal. Dal is filled with protein. Protein is essential for weight loss and muscle repair. Since protein takes time to digest, it keeps you satiated for long and thereby preventing you to binge on fattening foods.
• Evening - In evenings, you can have your antioxidant boost with a cup of tea. You can also team them with fibre-rich whole wheat biscuits. Make sure you stay away from the sugary cookies.
• Dinner - For dinner, you can have chapatis, vegetables and swap the dal with vegetable salad.
A healthy diet must be complemented with adequate exercise and workout.
Disclaimer: This content including advice provides generic information only. It is in no way a substitute for qualified medical opinion. Always consult a specialist or your own doctor for more information. NDTV does not claim responsibility for this information.
(with inputs IANS)