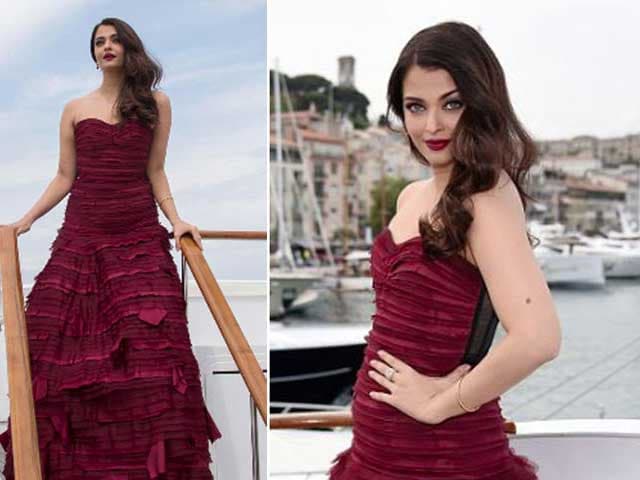 New Delhi:
With 14 years on the Cannes red carpet behind her, Aishwarya Rai Bachchan is one of the biggest celebrities at the film festival, greeted annually by fans shrieking her name as she navigates the flashbulb-popping stretch to the Palais de Festivals. However, in what must have been a sobering reality check for the star, she found herself unrecognized and almost turned away from an event on the sidelines of the film festival this year. And, horror of horrors, the location she was almost turned away from was the India Pavilion, run jointly by FICCI and the Ministry of Information and Broadcasting.
In addition to her duties for L'Oreal, who she has represented at Cannes for almost 15 years now, Aishwarya was showcasing her work-in-progress film
Jazbaa
at Cannes last month. Arriving for a
Jazbaa
-related event at India Pavilion, Aishwarya's car was barred by security because it was missing the required security document.
According to Satish Reddy, the Managing Director of World News Network who was present at the event, "The security personnel's didn't allow Aishwarya the access to the Indian Pavilion because she was not in possession of the mandatory Blue Pass."
Aishwarya and Team
Jazbaa
, which included director Sanjay Gupta, are reported to have waited over 20 minutes before being allowed in, with diplomats and FICCI officials scrambling to have security personnel let them through.
There was a happy ending in store, in the best Bollywood fashion, and these photos of an Oscar de la Renta-clad Aishwarya were posted by the official India Pavilion Twitter handle:
Candid conversation with Ms. Aishwarya Rai Bachchan at 68th Cannes International Film Festival @ India Pavilion. pic.twitter.com/DK8HLebjUr

— India Pavilion (@India_at_Cannes) May 20, 2015
Aishwarya, 41, has been on maternity leave and
Jazbaa
is her first film since 2010's
Guzaarish
, five years ago. It co-stars Irrfan Khan, Shabana Azmi and Anupam Kher and releases on October 9.