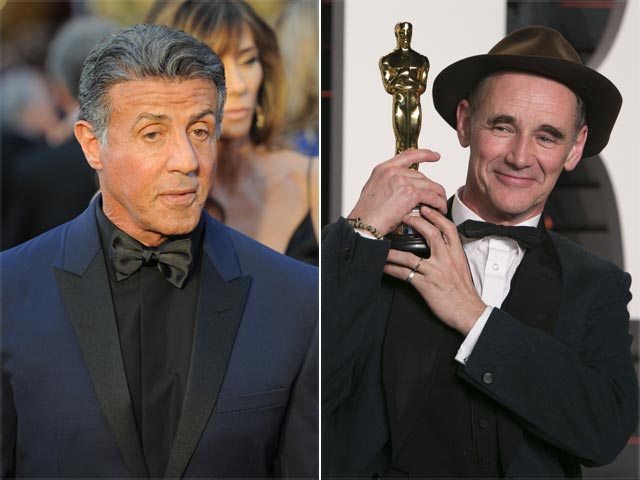 London:
Sylvester Stallone has congratulated Mark Rylance on his Oscar win for Best Supporting Actor Oscar following his brother Frank's Twitter outburst about his older sibling losing out for his performance.
The 69-year-old action legend, who was nominated for Best Supporting Actor at the Oscars for his portrayal of Rocky Balboa in
Creed
, eventually lost out to Mr Rylance for his turn in Steven Spielberg's historical drama
Bridge of Spies
. (Also Read:
Oscars: Sylvester Stallone's Brother Says 'Academy Should be Ashamed'
)
In the wake of his loss, Stallone's brother Frank slammed the Academy's decision to snub his older sibling on Twitter.
The tweets appear to have been deleted from the microblogging site. However, this is what he wrote in a series of Tweets on February 29:
"The Academy should be ashamed of themselves. It's as clear as the nose on your face that Sly won. Mark who? It's total Hollywood bullshit."
"First of all my brother has created 2 American icons 40 yrs worth and he did a historic job. If I was Mark? I would have been embarrassed."
"Mark Rylance couldn't even comb his hair for Christ sake this is the 3rd time Sly's gotten ripped off Rocky, Copland and Creed. New Voters."
But now the
Rocky
actor has taken to Instagram to make his thoughts clear on the matter, along with posting a photo of himself and Mr Rylance: