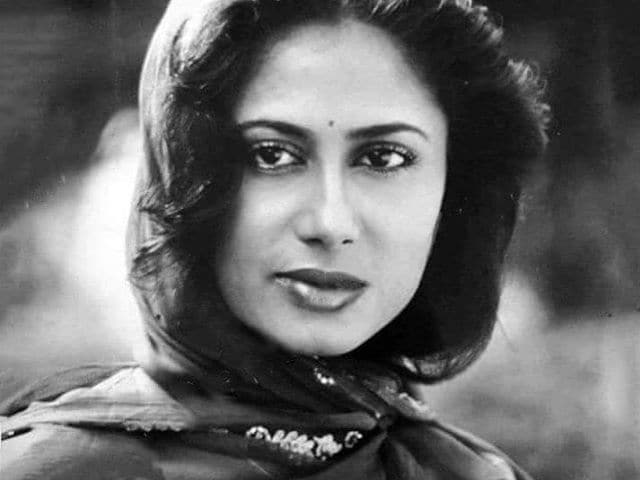 Highlights
Smita Patil won two National Awards in her lifetime
One was for Bhumika and one for Chakra
She passed away at the age of 31 out of childbirth complications
New Delhi:
Fiery, fearless, feminine and a fantastic talent, late actress Smita Patel was a trail-blazer much ahead of her time. With a heavy filmography that is easily a 'Best of Hindi Cinema' list on its own, Smita led a
complicated yet intriguing life
, becoming an enigma for film-goers and fans of the arthouse or parallel cinema movement of the '80s. But those filmmakers and co-stars fortunate enough to know her closely, still share anecdotes and instances to this day which stand testament to
her influential, inspiring
yet short-lived contribution to cinema.
Bhumika
,
Manthan
,
Arth
,
Gaman
and
Mirch Masala
are just a few names amongst the many iconic films she was a part of. Had she been alive today, she would have touched 61, and perhaps, breathed life into many more roles than what finally came to be. On her birth anniversary, we remember some of these unforgettable performances:
Bhumika
(1977)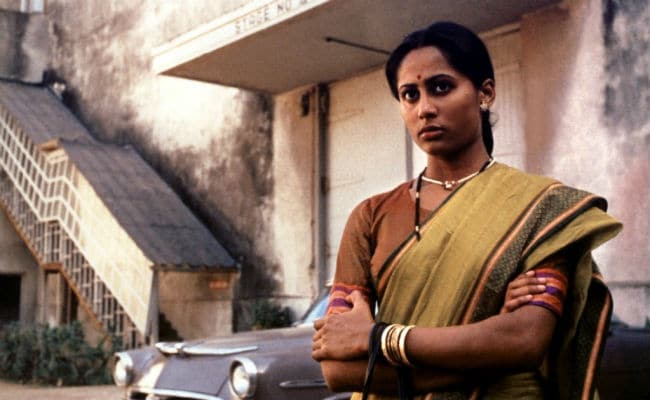 Arguably Smita Patil's best work to date, it is hard to believe that the real-life heroine played the used and abuse reel-life heroine at the tender age of 22.
Bhumika
, in which Smita metamorphs from an abandoned child to a woman trying to make a career in a male-dominated world (many of those males she shares a personal relationship with) put her on the map as a performer.
Chakra
(1981)
After
Bhumika
, Smita's second National Award came for
Chakra
, a role in which the actress is seen at her raw best. There is nothing rose-tinted about late filmmaker Rabindra Dharamaraj's story about a migrant who becomes one of the many thousand Mumbai slum-dwellers. A gripping story about survival in the big city, it is unfortunately best remembered for a bathing scene popularised on the poster, but should really be watched for its sheer grit.
Mirch Masala
(1987)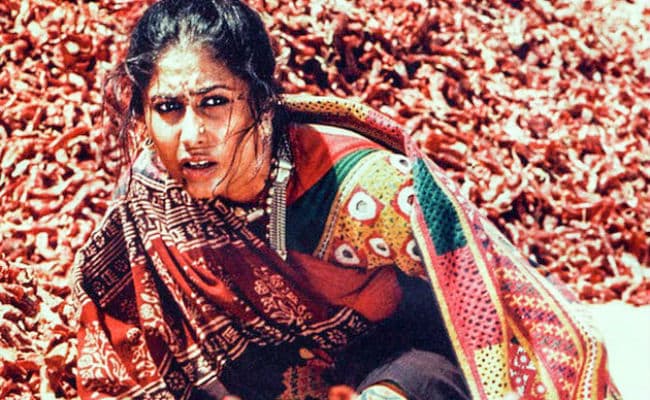 Can one imagine a bigger dare-devil than 'Sonbai' and her deliciously devilish interactions with the tyrannical
subedar
Naseeruddin Shah? Unfortunately Smita's last role before her untimely demise,
Mirch Masala
shows her as the ultimate rebel and feminist before it became 'cool.' What culminates is perhaps the greatest climax sequences of all time.
Arth
(1982)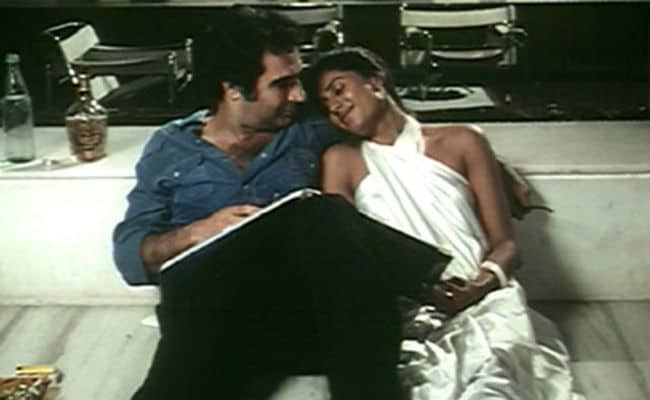 While most people consider Mahesh Bhatt's
Arth
to be path-breaking due to it uncharacteristic climax where the wife turns down her apologetic husband and a kind-hearted suitor, it is Smita's performance as an insecure and delusional actress-girlfriend of the much-married filmmaker that really sticks with you. The actress' haunting portrayal of a downward spiral into insanity and final breakdown in front of
alleged long-time rival Shabana Azmi
is what makes
Arth
a classic.
Namak Halaal
(1982)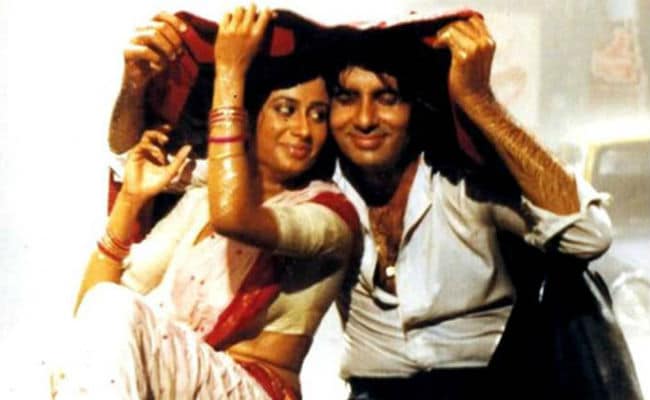 Alright, so
'Poono' to Amitabh Bachchan's Arjun Singh
is perhaps not the most stimulating of Smita's performances. But it does provide a fine example to how seamlessly she fit into roles that fit the mould of the typical Bollywood heroine - one who plays second fiddle to the tomfoolery of the male leads, she provides the eye-candy as she dances in the rain, and spouts cheesy dialogues for her lover.
Namak Halaal
is a multi-starrer which best represents Smita's versatility.
Manthan
(1976)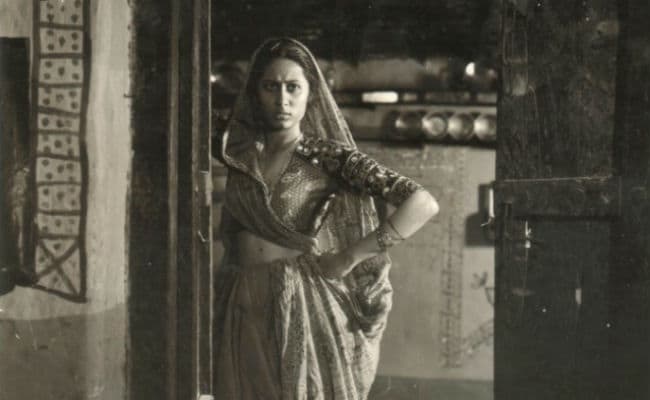 Shyam Benegal extracted the best performances from Smita Patil. As a
dalit
daily-wager fighting against casteism and sexual oppression, Smita would later become the unofficial face of the landmark 'white revolution' movement that the film chrnonicled. Rumour has it that the actress had to fight her way into getting the role over Shabana Azmi. We don't know if that's true or not, however,
Manthan
is slice-of-life cinema at its best.
Mandi
(1983)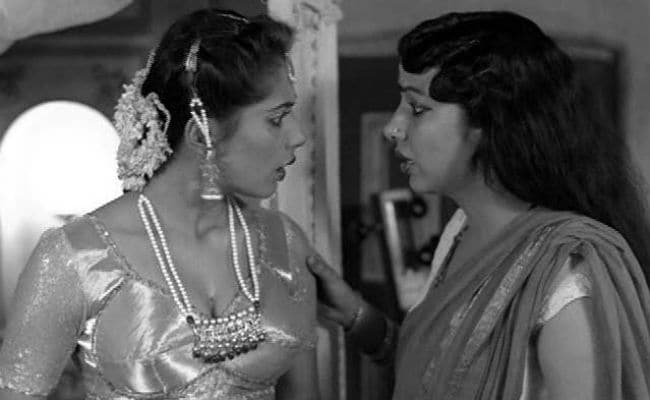 Sexual politics in the hands of brothel women. Shabana as the 'madam' of the house and Smita as the cream-of-the-crop amongst the many girls working in the flesh trade. A dark comedy about a supposedly patriarchal business in which the women dare to enjoy what they do. What is best about Zeenat is that she owns her innocence and subsequent shrewdness, and of course eats up Shabana's performance that spun their rivalry.
Aakhir Kyon
(1985)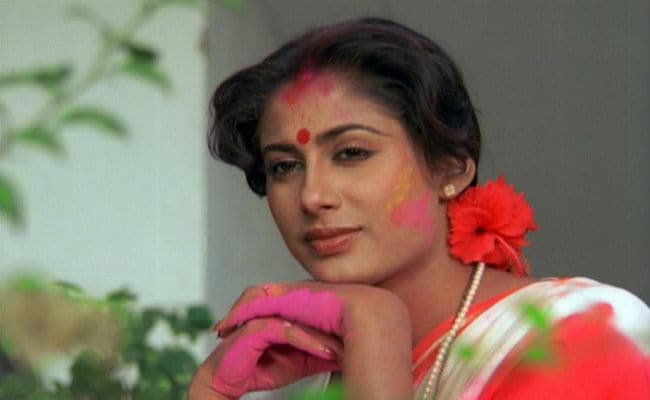 The at-times melodramatic
Aakhir Kyon?
deserves special mention amongst the actress' greats in mainstream and parallel cinema for being a significant role even in the latter part of her career. In spite of having co-actors like superstar Rajesh Khanna, and Rakesh Roshan and Tina Munim, Smita once again plays a woman wronged out of her marriage by her husband and sister. Fate intervenes and gets the better of the two. Even in the most commercial films, Smita was rebuking patriarchy.
Umbartha
(1982)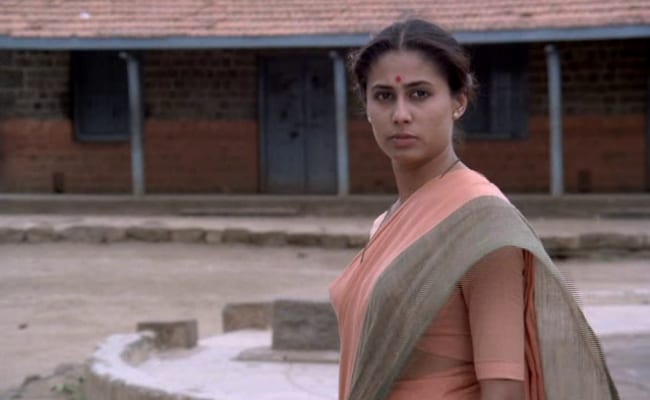 It wasn't only in Hindi films that Smita made a mark, one of her most strong performances comes forth in the Marathi film
Umbartha
where she plays Sulabha who dares to take a step against her lawyer-husband when she realises that he would unethically tarnish the reputation of a rape victim to make better means. Smita's performance speaks volumes about the importance of women's rights in the country.
Gaman
(1978)
One look at Smita's grief over the separation from husband Ghulam in the song
Raat Bhar Aap Ki Yaad Aati Rahi
and you would know that Khairun's performance is the true heart-stealer in this film about unfulfilled dreams of making it big in a city. Featuring note-worthy melodies such as this,
Gaman
focuses on migration and marriage and how either affects the other. It is the winsome performance of Smita and late co-actor Farooque Sheikh that make it an underrated gem in the actress' filmography.