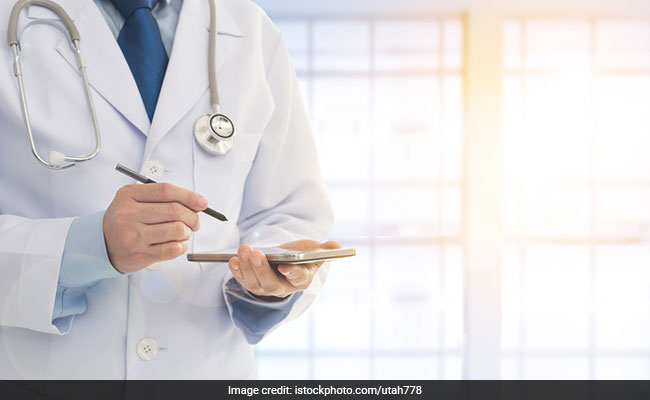 New Delhi:
The proposal to allow ayush and homeopathy doctors to practice modern medicine has stirred dissentment among allopathy doctors nationwide. 'Doctors pursuing Indian systems of medicine, including ayurveda, and homeopathy may be
allowed to practice allopathy after clearing a bridge course
', according to a bill introduced in the Lok Sabha. To this Indian Medical Association (IMA) has called for one-day strike tomorrow. Opposing the National Medical Commission (NMC) Bill, IMA has declared tomorrow a 'Black Day.' "The IMA headquarter hereby declares closure of all routine services for 12 hours from 6 AM to 6 PM tomorrow across the country," newly-appointed IMA national president Dr Ravi Wankhedkar said to news agency PTI. OPD services in all private and corporate hospitals in Delhi will remain closed.
Indian Medical Association Opposes 'Bridge Course', NMC Bill; 'Black Day' Declared Tomorrow
Indian Medical Association has called for one-day strike tomorrow against National Medical Commission (NMC) bill.

— ANI (@ANI) January 1, 2018
National Medical Commission (NMC) Bill Opposed By IMA; 10 Points
'It will promote quackery,' said Dr K K Aggarwal, the former president of the IMA on the decision to introduce bridge course for Homeopathy and Ayurveda doctors to practice modern medicine.
'"It (the bill) takes away the voting right of every doctor in India to elect their medical council. The Medical Council of India is a representative body of the medical profession in India. Any registered medical practitioner in the country can contest the election and every qualified doctor can vote. Abolishing a democratic institution and replacing it with a body in which a majority is nominated by the government, is certainly a retrograde step," he further added.
The Bill is likely to come up for discussion in Parliament tomorrow.
Also Read:
National Medical Commission Bill Has 'Problematic' Provisions: Jairam Ramesh To JP Nadda
While the Bill 'is aimed at bringing reforms in the medical education sector which has been under scrutiny for corruption and unethical practices' according to a senior health ministry official, IMA is vehemently opposing the decision saying it will "cripple" the functioning of medical professionals by making them completely answerable to the bureaucracy and non-medical administrators.
(With Inputs From Agencies)