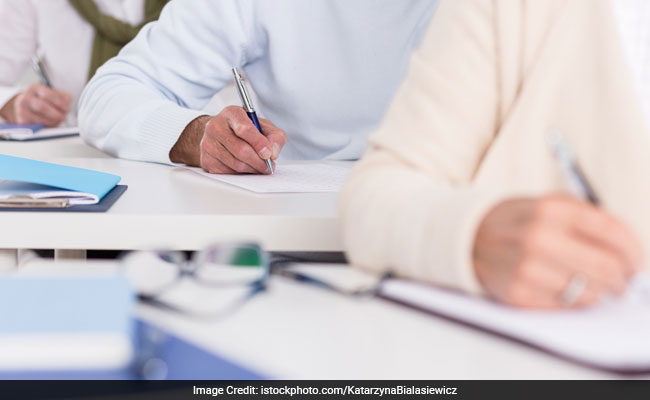 New Delhi:
The Madras High Court yesterday directed Tamil Nadu Education Department to exempt students of linguistic minority schools from appearing in Tamil language paper. The High Court bench issued the directions in response to petitions filed by Linguistic Minority Schools Management and individual students. According to reports in Press Trust of India, as many as 7327 students all over the state have been exempted from writing Tamil language papers in state board exams which started today. Candidates who have applied individually or through management of schools for exemption no longer need to write Tamil language paper.
The High Court bench comprised of Acting Chief Justice Huluvadi G Ramesh and Justice M Sundar who gave the directive on a batch of petitions. The petition said that even though the individual petitioners and linguistic minority schools had applied for exemption from appearing in Tamil language paper, the school education authorities had not complied with the Court order issued on February 27.
In its earlier interim order, the Court had granted exemption to such students who have mother tongue other than Tamil from writing Tamil language paper in the state board exams. The matter relates to the government rule which made it compulsory for class 10 students to write part I Tamil language paper. The Tamil language paper was scheduled today.
According to Press Trust of India report, Education Minister K A Sengottiyan said, "As per the orders of the High Court, the Tamil Nadu Education Department exempted 7,327 candidates from writing the Tamil language paper in the 10th standard examination." The Education minister spoke to reporters after his visit to Government Girls Higher Secondary School, Erode. The District Collector Dr. S Prabhakr was also present on the occasion for inspection. The minister met all the girl students and women staff of the school on the occasion of World Women's Day.
Almost 10,33,908 students will appear for the class 10 state board exam at 3371 exam centers across the state. K A Sengottiyan alos informed that strict vigilance was being observed at all centers. Sufficient number of invigilators have been posted at the centers with flying squad to prevent any case of cheating of other unfair means. Responding to a question, he said that the government will soon introduce some reforms in school education.
(With Inputs from Press Trust of India)
Click here for more
Education News