New Delhi:
In an interesting case of role-reversal, teachers at a school in Mewat, Haryana turned performers for their students on the occassion of children's day. While the standard procedure for children's day celebration at many schools in the country is cultural performances by students, the teachers at Kids' Heaven School in Mewat, Haryana decided to wear the performer's hat and prepared cultural programs for the children of the school. The performances were prepared by both teaching and non-teaching staff of the school.
This was the first time that teachers performed for the children at the school. Till last year, the students would prepare some cultural performances under the guidance of the teachers.
Teachers did not hold back and prepared dance and sang songs and also presented a small skit. Highlight of the celebration was a song performance by one of the bus drivers of the school. The celebration was concluded with sweet distribution among the students.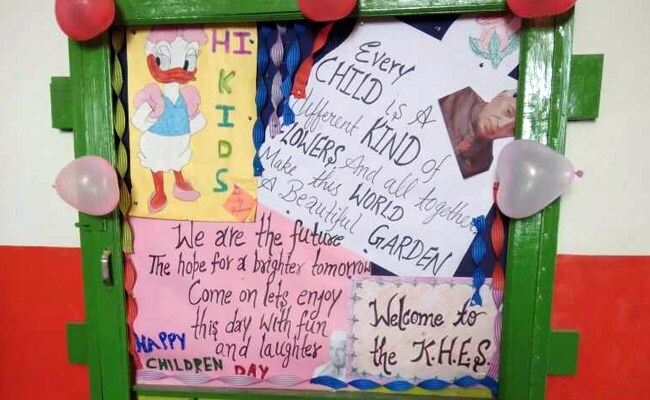 One of the students, present at the occassion expressed his excitement at the prospect of being a spectator and not a performer.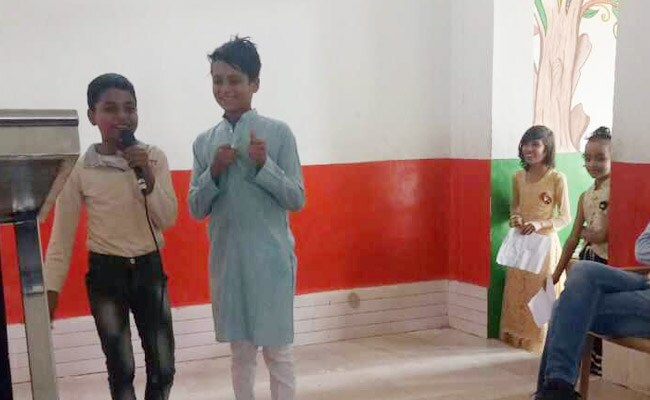 The Director of the school, Mr. Prem Prakash, said, "We did a survey for the children's day in our school and found that most of the students were bored of the way it was celebrated. After this we wanted to do something different for this year's celebrations. That's when we thought that instead of students performing on this occasion, teachers should come forward and perform for students. Everyone liked the idea and as it turned out, students enjoyed a lot, they loved it."
A teacher, Ms. Sofia, who was instrumental in organizing the celebration said, "It was very challenging to prepare something for students. You are sort of a role model for them; so we prepared something which had a proper blend of both fun and motivation."
With the cultural and psychological implication of school education changing over time, educational experts around the globe have emphasized that teachers need to cultivate a closer bond with their students in order to help them excel not just academically but also emotionally. Exercises and events like these sure bridge the gap between a student and a teacher and help them forge a stronger bond.
Click here for more
Education News
Get Breaking news, live coverage, and Latest News from India and around the world on NDTV.com. Catch all the Live TV action on NDTV 24x7 and NDTV India. Like us on Facebook or follow us on Twitter and Instagram for latest news and live news updates.