New Delhi:
Calicut University has declared the fourth allotment results for the undergraduate degree admission 2017. The Calicut University fourth allotment details can be found at uoc.ac.in. Though the Calicut University fourth cut of results were supposed to be released by 5.00 pm today, a notification which was released later said the results would be released by 7.00 pm today. Directorate of Admission of Calicut University has constituted Centralised Admission Process(CAP) for bringing in transparency in admission process for affiliated colleges.
After much wait, the results have been published now.
Calicut University (CU) has published the
first allotment list
for Under Graduate Common Admission Process (UGCAP) on June 13.
Calicut University degree fourth allotment 2017 Results: How to check
Students who are waiting for Calicut University degree fourth allotment results can be accessed following these steps: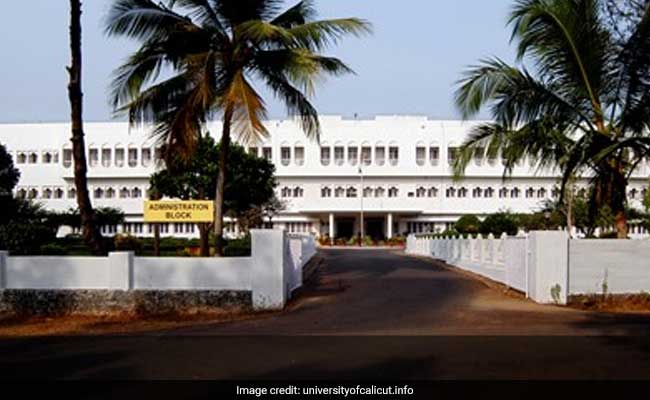 Step One : Go to the official admission page of Calicut University
Step Two: Click on UG CAP 2017
Step Three: Login using 2 or 12th class registration number and CAP ID and the security code
Step Four: Login to the portal
Step Five: Check the allotment list
The University has been releasing the allotment lists since June 2017.
According to the notification from DoA which was published before the allotment process, all Candidates qualified in the annual examination held up to and including the preceding academic years are eligible for admission. However, the notification added that, candidates who have qualified the HSE and VHSE of the Government of Kerala under 'SAY' scheme and Compartmental Examination of CBSE are also eligible for admission to first year degree courses in the same academic year.
Click here for more
Education News