New Delhi:
According to founder of Levelfield School, Arghya Banerjee, everything began when he was scouting for a better school in Chennai for his daughter while he was working in the city.
He was looking for a school for his four year daughter and was not able to find anything satisfactory.
"When you search for schools for your wards, mostly, the school managements will be talking about infrastructure, which board they are affiliated and other facilities," he says.
He found that no one talked about how learning is going to happen at the class room or what are they going to teach.
At that point in his life, Mr Arghya thought about a school which will be preparing the students for life not for exams, focusing much more on the class room experience rather than talking about the outward stuff.
Now his project, the Levelfield School, is an award-winning initiative which provides affordable, yet high-quality education to the students in Suri, a small town 200 km north of Kolkata.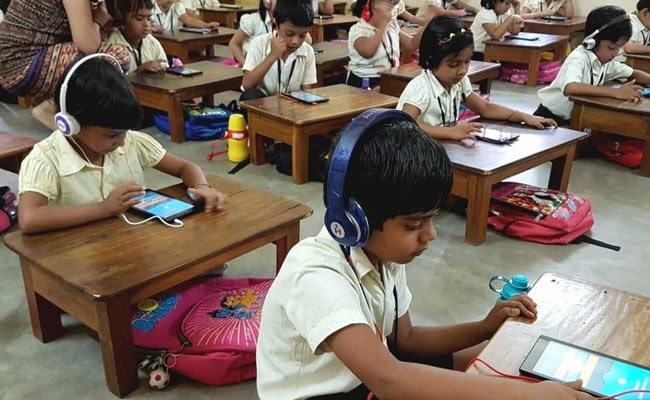 There are activity-based learning kits for junior classes
Mr Arghya launched the school in 2010 April session, and has already made a strong impact on the students and the community. Suri town has a population of about a lakh people predominantly inhabited by government employees and business men.
Talent crunch in India
A government school product from West Bengal Board and an IIT-IIM graduate who has also worked in investment banking, Mr Arghya saw the talent crunch India is facing first hand.
"When you are trying to hire 100 chartered accountants or MBAs in an year and then you see that they are not really ready to hit the ground on day one, because often they don't know how to write a proper email to a client or how to express their argument in a proper way that somebody can understand," said Mr Arghya on how he faced the talent issue.
According to Mr Arghya, most Indian talent is missing basic skills like speaking, writing and how to work in a team.
He believes that these types of skills should be taught in school level.
"Because, school should be the place where a person be prepared for the life ahead," he says.
Teaching method
The Levelfield School combines 'earth-architecture' based ashramic ambience with a state-of-the-art, modern learning infrastructure in the school, says the school website.
There are laptops and projectors in each class in middle and senior school for teaching according to computer-aided lesson plans. There are activity-based learning kits for junior classes, a library with books of all genres, and a large collection of movies and educational documentaries.
The biggest difference is the teaching method used in the classrooms.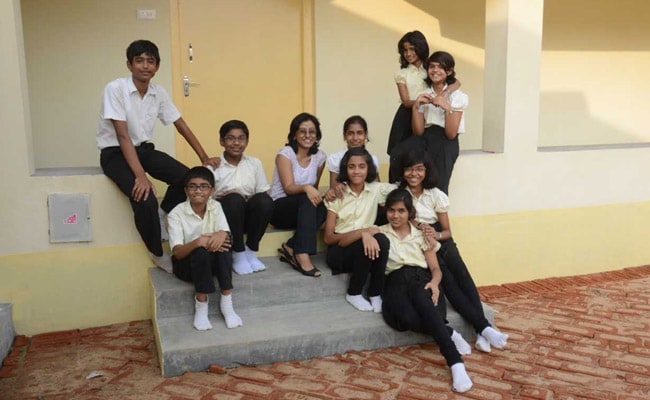 In Levelfield school, the biggest difference is the teaching method used in the classrooms.
Our classes are much richer than the traditional lecture format. To make topics come alive, we use selected movie-clips, documentaries and literature. To better develop useful life-skills, we integrate debates, discussions and role plays into the curriculum.
Initially, there was lot of skepticism among parents about the school, says Mr Arghya.
"That was obvious, especially when you offer new kind of education without text books or when kids are not doing anything at home while the parents expect more homework," he said.
"But the fact was we were trying to build their skills," he added.
"For developing reading skills, we found there are very few readymade materials available in the market. So we set out to create our own," says Mr Arghya.
He believes that children should be exposed to a large amount of reading material so that they can read something new every day instead of reading a 50-page textbook many times during the year.
"They will possibly memorize the textbook, but will not develop the ability to read anything else," he said while pointing that to create so much of reading material that is appropriate for a primary level child is challenging.
"The vocabulary has to be simple, the sentence construction uncomplicated. Most story books available in the market do not fit the bill - they seem to think just by employing large font and nice pictures they can make the book appealing for kids," he adds.
So Mr Arghya himself set out to create a huge amount of reading material appropriate for children. Some of the stories are conceptualized and written by him, some of them rewritten version of folktales and fables from the world, some of them rewritten version of out-of-copyright children's classics like 'The Prince and the Pauper' or 'The Gulliver's Travels.'
In math and science too, the approach is similar. Levelfield has developed their own huge library of thinking oriented sums so that children get to exercise their mind by thinking about new problems every day.
Levelfield even made their own learning apps to promote thinking orientation - there are twelve such apps that they have put up in the Google Play Store. Their graded-reading program (Delta) and problem solving program (Delta Math) - are browser based softwares developed inside the school.
"At our school, we just do not impart knowledge, we create knowledge,' Mr Arghya says proudly.
Click here for more
Education News
Get Breaking news, live coverage, and Latest News from India and around the world on NDTV.com. Catch all the Live TV action on NDTV 24x7 and NDTV India. Like us on Facebook or follow us on Twitter and Instagram for latest news and live news updates.