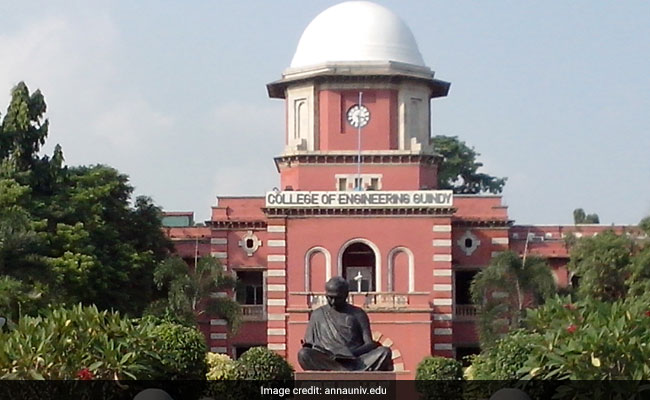 Anna University postponed examinations scheduled on May 25, 26 and 28 due
to the protests demanding closure of a copper factory owned by group firm Sterlite Copper at Tuticorin
-- now called Thoothukudi -- in Tamil Nadu. Anna University has postponed April/May university examinations scheduled for all these days for all the Affiliated Colleges of the varsity and the examinations have been rescheduled to first week of June. However, a statement from the Controller of Examinations said the examinations scheduled from May 29, 2018 will be held as published earlier.
According to the latest schedule, the postponed exams will be held on June 5, 6 and 7.
Meanwhile, in another development, the state government allowed Class 10 students from Tuticorin, Tirunelveli and Kanyakumari districts three more days to apply for
retotalling of marks of the SSLC results declared yesterday
, Times of India reported.
Internet services have been suspended in Tuticorin and the adjoining districts, in an attempt to check escalation of violence after 12 people died protesting against Vedanta's Sterlite Copper plant.
Police firing also left several injured in Tamil Nadu's port city of Tuticorin.
The protests intensified on Tuesday following reports suggesting expansion of Vedanta's Sterlite copper unit. The group has since denied seeking licence for expansion.
Yesterday, Madras High Court stayed the expansion of the plant after a petition claimed the company was building it without the necessary permission.
Normal life was affected in Tuticorin, with shops closed and people remaining indoors even as the protest against police action spread across the state on Thursday, with demonstrations in districts like Erode, Ramanathapuram and Thiruvarur.
Click here for more
Education News