New Delhi:
24 incoming flights have been diverted out of Delhi after a sudden dust storm and rain hit the national capital this evening, news agency ANI has reported. There are up to one hour delays in both arrivals and departures at the airport.

A passenger tweeted that his flight was diverted to Amritsar after two failed attempts at landing.

No wonder my flight was diverted to Amritsar after two landing efforts in IGI airport which went in vain!

- Yyograj125@ (@Yyograj125) April 6, 2018

Vistara's Chief Strategy and Commercial Officer, Sanjiv Kapoor, said many Mumbai flights have been diverted to Amritsar. "Passengers advised to be patient as we are doing the best we can. Weather not in our control and airport also has constraints in handling so many unexpected flights and passengers," he tweeted.

The storm dipped the visibility, leading to vehicles plying on the streets coming to a standstill momentarily, while pedestrians rushed to seek shelter.

However, it comes as big relief from the scorching Sun that had the temperatures soaring. For past many days, both the maximum and minimum temperatures in the Delhi NCR region have been settling above the normal average.

The maximum temperature recorded was 36.6 degrees Celsius, two notches above the season's average. However, it came down to 21 degrees Celsius after the rains, an official of the Meteorological Department of India or MeT said.

"The squall, with a wind speed of 81 km per hour, hit the Safdarjung observatory. It started at 5.33 PM and lasted till 5.35 PM after which the mercury fell to 33 degrees Celsius at 5.30 PM," the official added.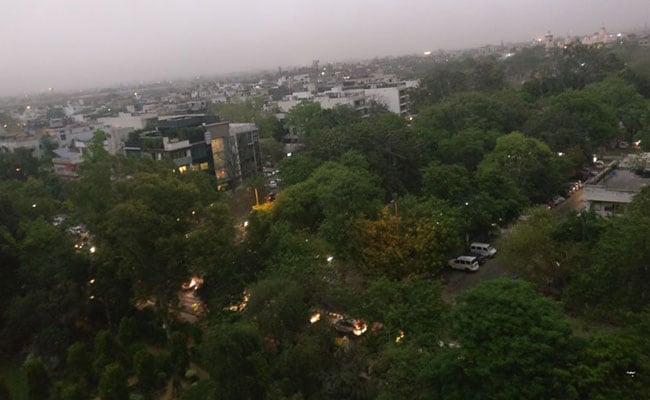 The department said light rains and thunderstorm might hit the capital even tomorrow.
The change in weather has resulted from a Western Disturbance over North Pakistan and adjoining Jammu and Kashmir which has induced cyclonic circulation, weather forecasting agency Skymet said.
Due to this, rains are set to make a comeback over most parts of the country.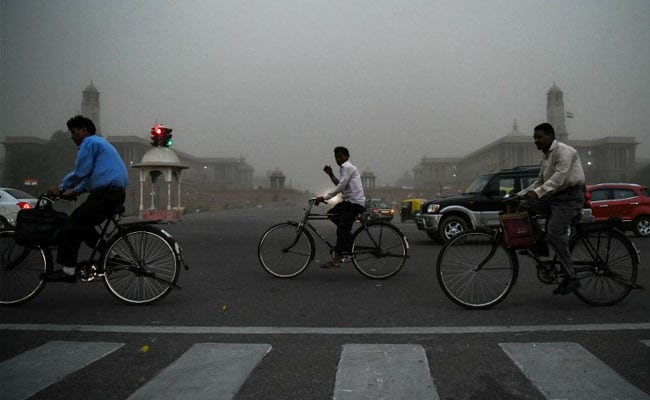 Rains have been scarce since the beginning of the year. While January just saw one rainy day recording mere 4.4 mm of rain, February remained absolutely dry. The storm and possible rain would bring much needed relief from the scorching heat.
March too followed the same pattern, with the national capital recording only traces of rainfall on March 21.
In wake of the rains, both day and night temperatures would fall and start settling around near normal. This storm and possible rain would bring much needed relief from the scorching heat in afternoon and nights. The skies looked pleasant with cool but strong winds blowing that certainly helped beat the heat in the skin-scorching Sun's presence.
Get Breaking news, live coverage, and Latest News from India and around the world on NDTV.com. Catch all the Live TV action on NDTV 24x7 and NDTV India. Like us on Facebook or follow us on Twitter and Instagram for latest news and live news updates.