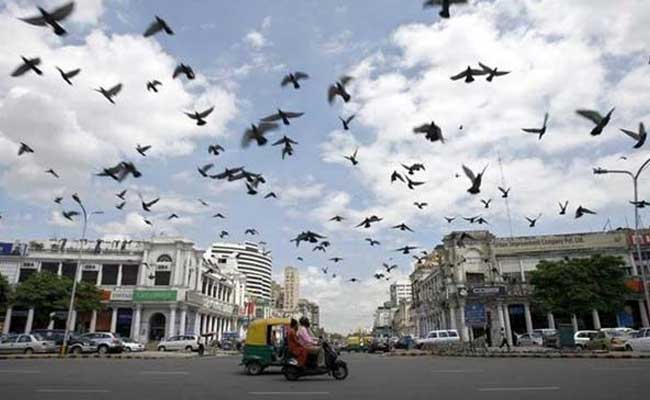 New Delhi:
Hike in property tax, levying of professional and betterment taxes, and plans for a health scheme on the lines of Ayushman Bharat for Class 4 employees were proposed by the NDMC in its budget today.
North Delhi Municipal Commissioner Madhup Vyas presented the NDMC's revised budget estimates for 2018-19 and budget estimates for 2019-20 at the Civic Centre in the national capital.
Mr Vyas, later interacting with reporters, said the property tax rates have not been revised since the introduction of the Unit Area Method, several years ago, and we have only proposed a very "nominal hike" seeking to boost the income of the cash-strapped corporation.
"We are quite hopeful that the property hike proposal will be approved by the Standing Committee of the NDMC. We need more avenues to augment our income, and besides that, two new taxes -- professional tax and betterment tax -- have also been proposed," he said.
The sources said the hike in property tax and levying of new taxes are likely to be rejected by the BJP-led NDMC House during its proceedings, especially with general elections due in a few months.
The revised budget estimate for the current financial year stands at Rs 6132.43 crore, while the budget estimate for the next fiscal has been proposed to be Rs 8832.56 crore.
In the Budget 2019-20, it has been proposed to levy property tax on residential properties according to various category of colonies. A hike by one per cent has been proposed for residential properties falling under categories A to E; and by two per cent for categories F to H.
It is also proposed to charge property tax at the rate of 20 per cent of annual property value instead of 15 per cent for commercial properties, guest houses and other non-residential properties up to 150 sqm.
A betterment tax of 15 per cent of annual value of property tax has also been proposed, from which Rs 450 crore is expected annually, the NDMC said.
Among other proposals made in the budget include earning revenues through display of advertisements on Delhi Transport Corporation (DTC) buses, and Railways properties falling in the jurisdiction of the NDMC.
Asked how the earnings will be decided from the DTC since their buses travel across the city, criss-crossing areas falling in jurisdictions of other civic bodies, a senior NDMC official said, "We are already in communication with DTC authorities, and we will work out a measure, be it based on route lengths or depot locations."
"But, we have taken a lead in it, among all civic bodies, and if other corporations want to come onboard, they can, but we will have the priority," he said.
Mr Vyas said a proposal has also been made in the budget to plan a health scheme on the lines of Ayushman Bharat for all Class 4 employees, and a provision of Rs. 25 lakh has been made.
"Earlier, we had introduced a scheme to bear 50 per cent interest on loans taken by sanitation staff and other class IV employees, for their children if they qualify for medical and engineering courses. Now, we have extended it to include students qualifying for BA, BSc and BCom courses too," he said.
Mr Vyas said the focus of the budget is to "augment income for the NDMC and ensure no loss of revenues".
Besides, a skill development scheme has also been proposed to promote entrepreneurial activities among sanitation staff and their families, and a provision of Rs 50 lakh has been made in the budget, the NDMC said.
The civic body has also planned to augment income through redevelopment of Azadpur (25 acres) and Model Town (23 acres) staff quarters. "The proposal is to develop nearly 2,600 residential flats of different categories at each place in 22-storey blocks. A 13-storey commercial block at Azadpur has also been conceptualised," the civic body said.
The redevelopment plan was proposed a few years ago but the construction is yet to begin.