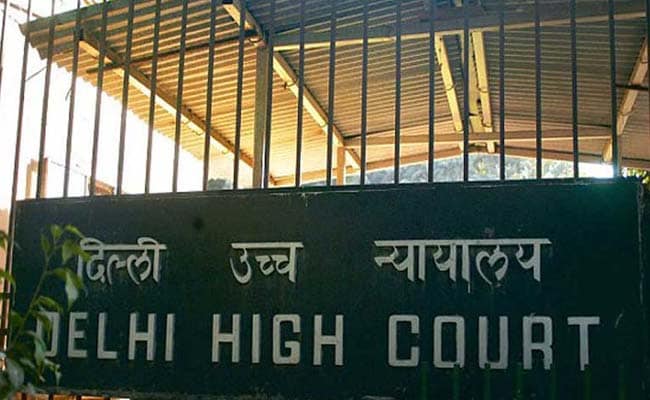 New Delhi:
The Delhi High Court today expressed strong displeasure on increasing number of missing children terming it akin to terrorism even as Delhi Police said out of 2,252 missing children in 2016, it has traced a total of 1,293.
"Lots of children gone missing, its a horrible feeling. This is as bad as terrorism. Parents losing a child is horrible. If we can't keep our children safe, its unfortunate. Unless and until your (police) force is sensitive, nothing can be done," said a division bench of Justice GS Sistani and Justice Sangeeta Dhingra Sehgal.
Deputy Commissioner of Police, crime, Rajeev Sharma, who was designated nodal officer of Anti Human Trafficking Unit, was present in the court to file astatus report on number of children restored and breakup of reason of children leaving houses.
He said the department accords utmost priority to cases of children reported missing and has initiated several measures to streamline the investigation.
The report submitted a chart on the total number of children missing, traced and yet to be traced between 2011 to 2016. In 2011, a total of 5,111 went missing, 4,602 were traced and 509 are yet to be traced, it said.
In 2015, 7,982 children went missing, 5961 were restored and 1967 are yet to be traced. Till May 30, 2016, 2,252 children went missing, 1,293 were traced and 963 are yet to be restored, said the report.
On the basis of a study by the crime branch, the reasons for missing child are academic pressure, losing their way, in search of work, due to bad company, being mentally or physically challenged, going missing on a visit to Delhi, elopement, running away willingly, kidnapping, human trafficking, found abandoned, and other or unknown reasons.
The report said that in December 2014, Delhi Police launched special drive "Operation Milap" to check children in children homes in Delhi to ascertain their data and also for matching this data with missing/kidnapped children.
"The teams visit different children homes in Delhi and try to collect minute information from the children staying in children homes in sympathetic manner and thereafter efforts are made to locate their parents," it said.
Police told the court that under this, a total of 809 children were restored in 2014-15 and 829 in 2016 till May, adding that along the woman and child welfare ministry, it has been taking all proactive and concrete actions regarding the cases of children reported missing.
The court however said that nobody knows about police's steps on tracing missing children.
"Nobody heard of it. We heard so much of odd-even scheme but nothing about this," said the bench after Delhi's senior standing counsel Rahul Mehra told the court that government taking various measures.
The court also slammed traffic police for not doing their bit to help children they found on Delhi's roads. "We have so many cops, traffic constables, beat constables, bike policing... they sit on red lights with their hands in pockets or on phone, or chatting among themselves, instead of doing their duties. It should not be the issue of jurisdiction when it comes to performing their duties."
"There is lack of pride, feeling in them (traffic police) about their work. Why are they so lifeless, so disinterested. They should feel that its their job. Monitor your men, jobs are in scarce everybody has to work. If there is no passion, whats the point of doing it."
Police filed a report on a couple of petitions dealing with missing children who are yet to be traced, noting that in Delhi's 184 police stations, at least two police officers have been appointed as juvenile police officers after being especially trained and instructed with the provisions of Juvenile Justice Act.
Services of paralegal volunteers recruited by the Legal Service Authorities are also being utilised while help is also being taken from NGOs, it stated.