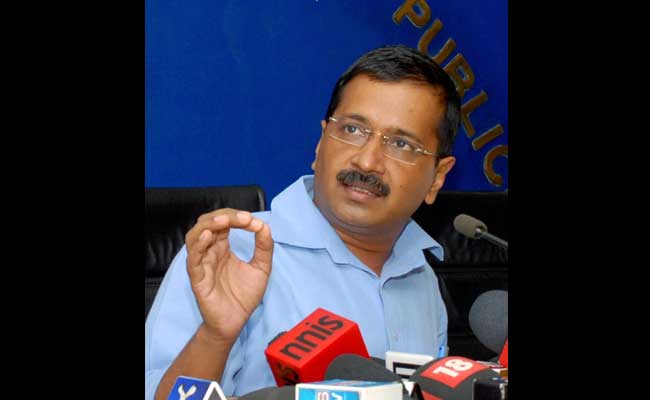 New Delhi:
After a day of row in the assembly and out, the Delhi cabinet cleared the Jan Lokpal Bill this evening. The bill could be tabled in the assembly next week, sources said.
The draft bill brings the office of the Chief Minister under the preview of Lokpal. It also stipulates that investigation by the Lokpal be completed in 6 months and trials be conducted in a time-bound manner.
The bill is based on the Lokpal bill of Uttarakhand, which was drafted by Arvind Kejriwal and Manish Sisodia in 2011, sources said.
The bill was approved by the cabinet after a row in the assembly, where the BJP asked why it wasn't being passed despite the brute majority of the Aam Aadmi Party. The Congress, which has failed to win any seats in the assembly, also levelled the same question.
On the floor of the house the Leader of the Opposition, BJP's Vijendar Gupta, questioned the Chief Minister, saying "the bill over which the AK-49 government resigned has forgotten the issue, this time despite a thumping majority. They have not even made a mention of the bill in the house."
It was the civil society which started the topic with the hashtag #KejriwalWhereIsLokpal, which became a top trend on twitter, hours before the assembly session started.
The bill, which provides for a strong anti-corruption ombudsman, was one of the main election planks of Mr Kejriwal's party for the February assembly elections. But it was not among the six bills listed for passage in the current session of the assembly.
The AAP governmen had, however, said it would be brought in this session, which ends next week.
After the bill got the cabinet approval, deputy chief minister Manish Sisodia tweeted:
The historic Delhi Jan Lokpal Bill is passed by Delhi Cabinet. Congrats to all who have spent days and nights for it.

- Manish Sisodia (@msisodia) November 18, 2015