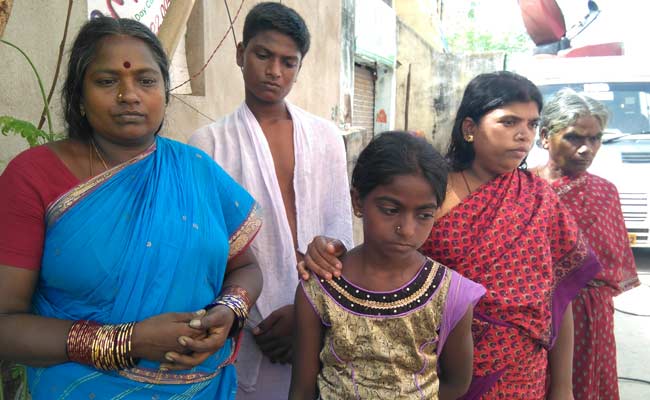 Chennai:
Losing her husband and father of her two children to a hit-and-run case has not been the end of trauma for Govindammal. She and her two children Anandan, 16, and Divya, 11, now have to muster the means to fight and rebuild their devastated lives.
On Saturday, a speeding Audi allegedly driven by a drunk woman knocked 54-year-old Munusami down while he was crossing a road near his home in Chennai. "Eye witnesses say my husband was flung 15 feet in the air and he fell dead," Govindammal said.
But even after the accident, the luxury car did not stop. It was the tempo that was waiting for Munusami that finally forced the vehicle to pull over after a chase.
Police have arrested Aishwarya Wilton, a 26-year-old software engineer, who was behind the wheel, allegedly drunk. They have registered a case of rash driving and culpable homicide not amounting to murder. "Medical tests too have confirmed drunken driving," a senior officer said.
Rejecting her bail plea today, the Madras High Court told Ms Wilton to approach a trial court.
But even with a conviction if and when it comes, the case would be far from over. Experts say poor families of accident victims are often taken for a ride for want of good legal help. Affluent perpetrators collude with the police and corner them into out of court settlements, paying meagre compensation that hardly helps the devastated families.
Govindammal works as a domestic maid, earning around Rs 5,000. Now she doesn't know how she would educate her children, let alone arrange for sound legal help.
Her elder son Anandan, who is in Class 12, is already under pressure to drop out and support the family. "Out of my salary, Rs 2,500 would go for house rent alone. How can I educate my children? How can I pay their fees?" Govindammal said.