Choppers are now flying over the mountains of Uttarakhand trying to fight some of the worst fires the state has seen. Poor visibility because of the dense smoke generated by the flames are hampering their efforts. More than 2,000 hectares of forests have burnt and more is in danger. It is a year of drought, unseasonally high temperatures and human stupidity.
Fires are not new to this state. It burns every year. What is also not new is the fact that as in every previous year, the government made no preparations to tackle the fire season. It's not like this year is the worst. In 2004, over 5,000 hectares of forests burnt. In 2007, almost 1,500 hectares burnt. On average every year, about 500 hectares of forests burn here. From setting fire to dry undergrowth to clear it and allow the growth of new grass to carelessly tossed
beedis
to bio mass burning to field burning to clear it for a new crop that gets out of control, most fires are man-made.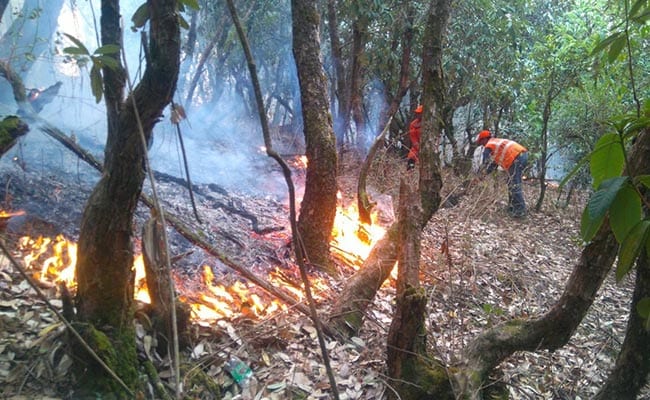 Forest fires in themselves are not a new phenomenon. Lightning strikes in dry season, sunlight concentrated through a dew drop acting like a magnifying glass, spontaneous combustion of certain natural organic material in sunlight and dryness can all lead to fires. Forests have been built and destroyed and rebuilt by fires. They bring life while dealing death; it's a natural cycle. Coniferous forests like the ones found in Uttarakhand have evolved with fires and it's a contributor to habitat vitality. All plants grow due to photosynthesis. They take and store the energy of the sun and convert that energy into food. During one growing season in one acre of forest, enough sun energy is converted and stored in plant material to equal the energy reservoir in 300 gallons of gasoline. Natural fire cycles come and go in a 7-10 year period.
When a land faces fires ever year, that is not natural. That is people. When that land has some of the most flammable material on earth growing naturally, it's time for the government to wake up and take action. To add to the chaos, it's a state without a government this year, President's Rule having been declared in the state. This has allowed much finger-pointing with everyone conveniently blaming everyone else. Combined with a complete lack of strategy to control fires, an ill-prepared state-level disaster response team, poor budgets, lack of foresight, monitoring and of man power and equipment, what might start as something that can be controlled turns into a disaster of epic proportions. Add to this a spreading population, overcrowded towns and villages, and you see how many lives are at stake. Close to 900 incidents of fires have been reported since February, with 350 in just the last few weeks.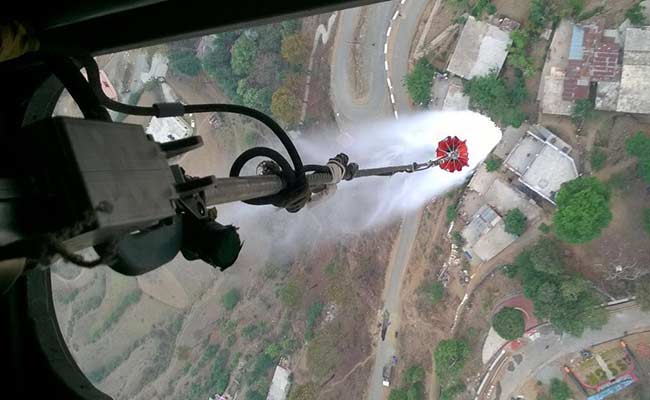 The forest department is understaffed and ill-equipped. I have been in forests when fires have started and watched the staff fight with old blankets, buckets of water and broken branches to beat at the fires. The staff do not wear gloves, no masks except for some cloth tied around their mouths and noses, and the terrain is often difficult to access. These efforts are paltry, leading to injuries and exhaustion. Often the fire burns itself out. But sometimes, with wind and conditions as I have mentioned above, and trees like chir pines filled with resin, the fire rages out of control.
Local conservationists and indeed some forest staff insist that the fires are usually a nexus between the timber mafia and local villagers who own parts of land with the trees. They are unable to sell the trees unless they lose the land to a fire and often set fires in order to be able to do so. These fires get out of control and rage through the mountains. The disaster, of course, does not end here.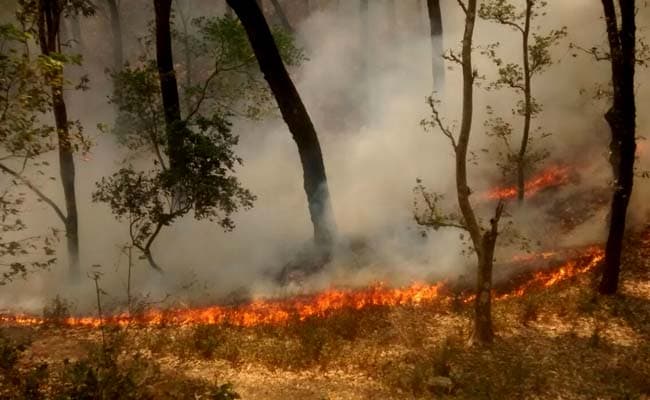 Soil of all sorts lies devastated in high-burning temperatures and with no vegetation to hold it together, devolves into mud slides in the rain and causes flash floods, extending the disaster into the next season.
I have personally witnessed just how quickly a pine tree can burst into a fire torch, how quickly flames can literally leap across hundreds of feet to set a new area on fire, what wind can do to a column of flame turning it into an inferno, and how a wall of flame can run down at you like a freight train. How everything in its path is obliterated.
However the real tragedy is that next year this time, we will be talking about fires and lamenting how unprepared we were.
(Swati Thiyagarajan is an Environment Editor with NDTV. She is at present writing a book "Born Wild", her show on NDTV, on her experiences with conservation and wildlife both in India and Africa, to be published by Bloomsbury.)
Disclaimer: The opinions expressed within this article are the personal opinions of the author. The facts and opinions appearing in the article do not reflect the views of NDTV and NDTV does not assume any responsibility or liability for the same.
Get the latest election news, live updates and election schedule for Lok Sabha Elections 2019 on ndtv.com/elections. Like us on Facebook or follow us on Twitter and Instagram for updates from each of the 543 parliamentary seats for the 2019 Indian general elections.