Politics 101
Bride: Indian
Bridesmaid: Pakistani
Wedding scheduled for December 19, 2016
Visa status: Rejected
We became friends in the summer of 2011 in New York City where we were both attending Columbia Journalism School's graduate program. We were two of the few who hadn't connected on social media before meeting in person. After a breezy introduction and a few words when we finally met, we both concluded that we could hang out once in a while and go for a cup of good old
chai
if we ever felt like reminiscing about home in the cold winter.
Nothing prepared us for what would follow once WhatsApp messages on class assignments became hour-long conversations about everything from Coke Studio to
kurtas
to Bollywood. What started as a friendship soon became a 24/7 crisis line - one that was quoted as an example throughout the school year.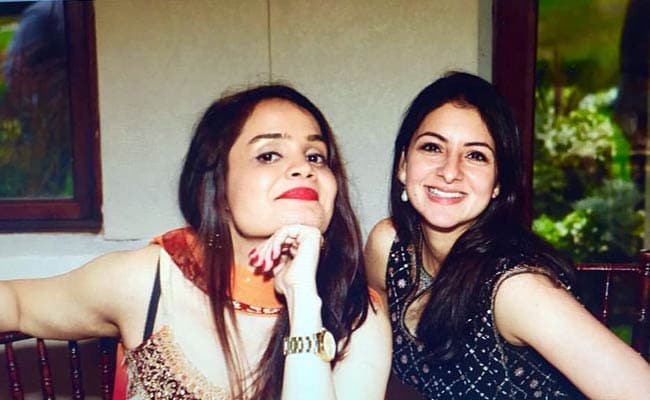 A defining moment in our relationship was during one those severe New York winters. We were out for a friend's birthday and Sarah was as usual dressed in the highest heels with the flimsiest socks. At one point, she just sat down on the street because her feet had given up. Purvi, who is usually prepared for every occasion from a migraine to a snowstorm when she steps out of the house then offered her own socks to Sarah. It was just one of those instances where offering someone your used socks and wearing them did not seem odd. The people around us witnessing this exchange obviously thought otherwise.
Since then, we have been through everything together from heartbreak to losing a pet. We've even visited each other's respective houses in Karachi and Mumbai, stayed with each other's families and visited mosques, churches and temples together.
Nihari
and
Gujarati Kadhi
were sampled with equal gusto and
khussas
and
kohlapuris
were bought in bulk for family members on both ends.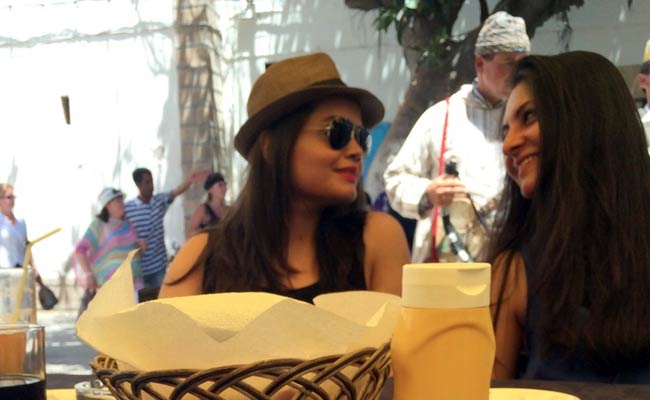 Never did wars, religion, shared history, nationality or even cricket matches come between us. It was not until Sarah's visa application to attend Purvi's wedding in December was denied yesterday that we were reminded that politics of hate and fear will create differences even where there are none among ordinary people like us.
It is heartbreaking to imagine a bride getting married without her best friend by her side. We understand that our countries' shared history has huge economic and political implications, but it also takes a toll on normal mundane things like human relationships and connections. Nobody thinks about that. For us, simple things like being able to attend your best friend's biggest day involves months of planning, paperwork, sweat and tears and lots and lots of prayers. Being friends and being there for each other should not be this hard just because we were born on different sides of the borders.
But we are hoping this story has a silver lining and we hope there is a light at the end of the tunnel. While bureaucracy and red tape has done its best to instill a sense of division and frustration, everyone in the virtual space and on social media has embraced us and showered us with prayers, support, love and good wishes.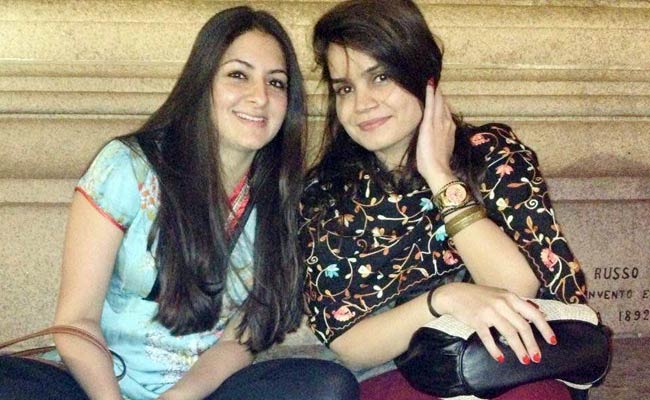 A
tweet
and
Facebook post
from both of us went viral and has garnered over 1.5k likes and over 500 shares. We've had heartfelt support from people all over the world who even want to start a petition to #GetSarahToIndia.
We hope that our story can create a positive sustainable change as we know there are many others like us who have been divided by the senseless power politics. We hope that love triumphs over hate since this is not about borders, ethnicities and divisions. For us, it is very simple, we are best friends and we hope our governments can see that too.
(Purvi Thacker and Sarah Munir are both journalists living in New York.)
Disclaimer: The opinions expressed within this article are the personal opinions of the author. The facts and opinions appearing in the article do not reflect the views of NDTV and NDTV does not assume any responsibility or liability for the same.