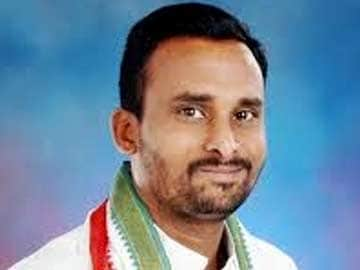 Bangalore:
A Congress MLA allegedly lost his temper and assaulted two constables at a Bangalore bar because he was asked to wind up his birthday party post midnight on Wednesday.
A case of assault has been registered against the Hungund constituency MLA, Vijayanand Kashappanavar, 42, and his supporters.
The police alleged that Mr Kashappanavar continued partying with his family much after 11.30 pm, closing hours at the Shyye Bar in UB City. When the police went to investigate reports that liquor was being served after legal hours, the legislator allegedly assaulted a constable.
The police team returned to the Cubbon Park Police station and filed the complaint.
"The place was meant to close at 11.30 pm but it was not yet closed. When police constables went to check, some men there had a scuffle with them. I do not want to name the MLA," Police Commissioner Raghavanedra Auradkar said.
Mr Kashappanavar has, however, said that he did not assault any constable. He said he had only told them that he would report the incident to Home Minister K J George. His party, the Congress, is in power in Karnataka.
The MLA said he had objected to the police team clicking pictures as he dined with his family.
Recently, a Congress MLA Byrathi Basavaraj had allegedly slapped a traffic constable at the Jeevanahalli junction after his car was stuck in a traffic jam.