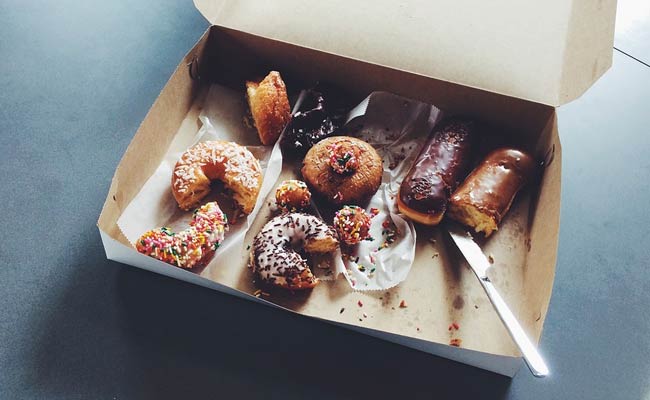 A Centreville, Virginia, father is under investigation for possibly poisoning a box of glazed chocolate doughnuts he gave to his children to take to the home of his estranged wife, according to a search warrant in Fairfax County.
Tests performed on the pastries showed the presence of naphthalene, a chemical that is commonly found in mothballs and can be harmful or even fatal if ingested in larger doses, according to the search warrant.
The case remains under investigation and no charges have been filed, but investigators wrote in the search warrant the incident occurred in late November after the father sent the box of six doughnuts along with the two minors to his wife's Fairfax City home. The Post is not naming the man because he has not been charged with a crime.
A week earlier, a judge granted the wife a permanent protective order against her husband because he had allegedly threatened to kill her in the past, according to the search warrant.
At the wife's home, an adult daughter of the couple took a bite out of one of the doughnuts and immediately thought it tasted bad, according to the search warrant. She and the mother noticed a black, charcoal-like substance inside the doughnut.
A detective who began investigating the case in January found a similar charcoal-like substance in each of the other doughnuts, which had slices cut in them, according to the search warrant. The substance was sent to a lab which determined it was naphthalene.
Naphthalene is obtained from coal tar or petroleum distillation and is used in the manufacture of plastics and is found in mothballs, according to the website PubChem. The substance can cause anemia, damage to the liver and neurological problems, according to PubChem.
Police seized Raid ant bait, shoe polish, a steak knife, a spoon, a phone and charcoal from the father's home.
(Except for the headline, this story has not been edited by NDTV staff and is published from a syndicated feed.)