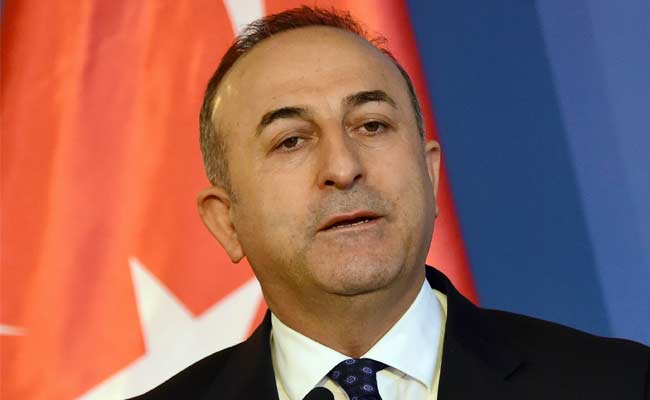 Istanbul:
Turkish-based rebel fighters will advance to Al-Bab after seizing the emblematic northern town of Dabiq from the ISIS, the Turkish foreign minister said on Sunday.
Turkey in August embarked on an ambitious operation dubbed "Euprates Shield" inside Syria, backing opposition fighters to cleanse its border from the ISIS group and Syrian Kurdish militia forces.
Rebel fighters on Sunday captured Dabiq in a symbolic setback to jihadists as the town was cited as the site of an end-of-times battle between Christian forces and Muslims according to a Sunni prophecy.
The ISIS defeat in Dabiq comes after rebel fighters captured Jarabulus and Al-Rai from the jihadists in the early weeks of the operation.
Turkish Foreign Minister Mevlut Cavusoglu said Sunday Dabiq was now "completely" under the control of Syrian opposition, Turkish media reported.
"The next target is of course to move to Al-Bab" south of Jarabulus in northern Syria, he told a joint news conference with his United Arab Emirates counterpart Abdullah bin Zayed Al-Nahyan.
(This story has not been edited by NDTV staff and is auto-generated from a syndicated feed.)