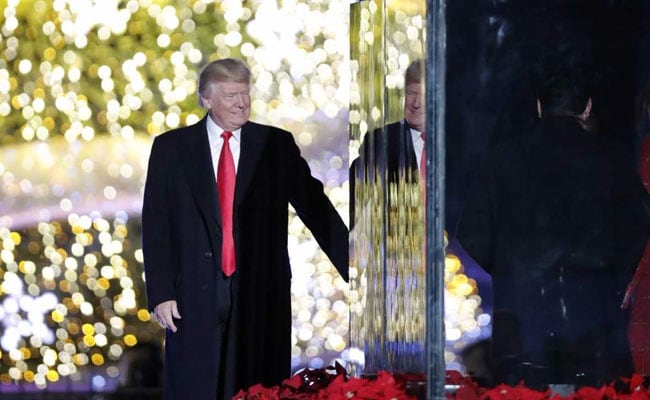 Washington:
President Donald Trump will meet with Israeli Prime Minister Benjamin Netanyahu, Rwandan President Paul Kagame and other world leaders when he attends the World Economic Forum in Davos, Switzerland, this week, White House officials said on Tuesday.
Trump will travel on Wednesday to the business forum where he will encourage investment in the United States and cooperation on national security issues including the fight against ISIS and North Korea's nuclear activities.
"The president will use his travel to the World Economic Forum to reiterate his commitment to mutually beneficial partnerships and ... to fair and reciprocal international economic systems," White House national security adviser HR McMaster said on Tuesday during a briefing.
In addition to meetings with world leaders, Trump will also host a small dinner for European business executives on Thursday night.
"The attendees run companies that have sizeable footprints in the United States. They have invested in our economy, we want them to continue to do so and encourage others to join them," White House economic adviser Gary Cohn said at the briefing.
© Thomson Reuters 2018