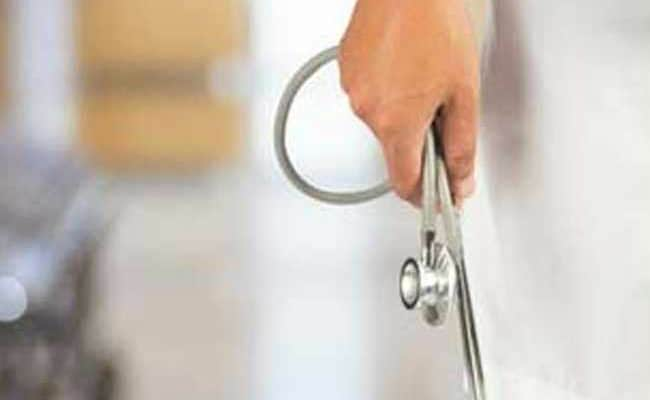 Tokyo:
A Tokyo medical school on Tuesday admitted entrance test scores for female applicants were routinely altered to keep women out and apologised for the discrimination after a probe.

"We betrayed the public trust. We want to sincerely apologise for this," Tokyo Medical University managing director Tetsuo Yukioka told reporters as he bowed deeply.

Such alterations "should never happen," added Keisuke Miyazawa, vice president of the university, pledging next year's entrance exams would be fair without giving further details.

Japanese media last week reported that the university had for years been lowering the scores of female applicants in order to keep the ratio of women in the school at 30 percent or lower.

Initial reports suggested the practice dated to 2011, but a probe conducted after the reports found the alterations started as early as 2006, Kyodo News reported Tuesday.

The scandal was uncovered by investigators looking into claims the university padded the scores of an education ministry bureaucrat's son to help him gain admission, and local media said other instances had been discovered where individual entrance test scores were revised upwards, suggesting favouritism.

But female applicant test scores meanwhile were lowered across the board.

The manipulation was "nothing but discrimination against women," said one of the lawyers hired by the university to investigate the alterations, speaking a press conference Tuesday.

Sources told local media the discrimination was the result of a view that women would not be reliable doctors after graduation.

"Women often quit after graduating and becoming a doctor, when they get married and have a child," one source told the Yomiuri Shimbun newspaper when it broke the story last week.

In 2018, the ratio of women accepted to the medical school after the first round of tests was 14.5 percent, compared with 18.9 percent for men.

In the second and final test stage, just 2.9 percent of female applicants were admitted, compared with 8.8 percent of male applicants.

The story has caused outrage in Japan, with women's empowerment minister Seiko Noda calling the practice "disturbing."

"It's extremely disturbing if the university didn't let women pass the exams because they think it's hard to work with female doctors," public broadcaster NHK quoted her saying Tuesday.

Japanese women are highly educated in general but the country's notoriously long work hours force many out of the workplace when they start families.

Prime Minister Shinzo Abe has made "womenomics" -- or boosting women's participation in the workplace and promoting women to senior positions -- a priority, but the pace of progress has been slow.
(Except for the headline, this story has not been edited by NDTV staff and is published from a syndicated feed.)