Paris:
Hundreds of visitors are reportedly confined at the Louvre museum in Paris after a soldier shot and seriously injured a man who tried to attack him with a knife today. The suspect has been taken away by medics but the area still remains under lockdown.
A machete-wielding man who yelled "Allahu Akbar" ("God is greatest") was shot and injured as he attacked security forces at the Louvre museum in Paris on Friday, police said.
Police in Paris say a man attacked soldiers when they told him he couldn't enter an underground shopping mall beneath the sprawling Louvre Museum with his bags.
Two backpacks he was carrying did not contain explosives, city police chief Michel Cadot said.
Prime Minister Bernard Cazeneuve called the attack "terrorist in nature" after the incident which led streets around the world-famous museum to be sealed off.
The shooting comes with France on its highest state of alert with thousands of troops patrolling the capital following a string of attacks in the last few years.
Yves Lefebvre, a police union official, says the man tried to stab one of the soldiers. The attacker was shot five times.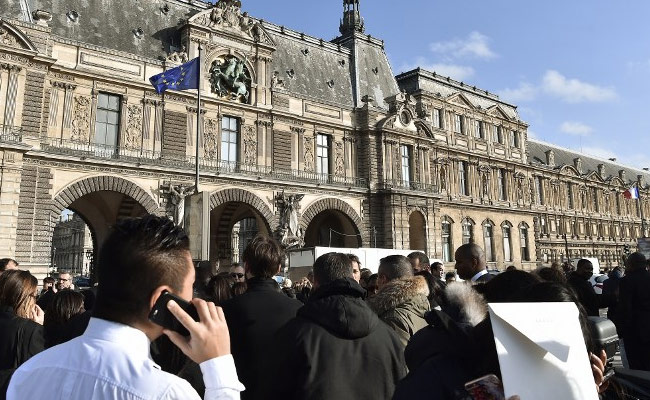 Soldiers in uniform carrying automatic rifles are regularly seen walking in the area around the Louvre.
Police have sealed off entrances around where the attack took place and closed the area to vehicles, snarling traffic in a busy part of central Paris.
The situation is mainly calm, with confused tourists being gently shooed away by officers.
The Louvre was already suffering from a fall in visitor numbers after the series of attacks in France.
Over the last two years, numbers are down about two million, casting doubt on its claim to be the most visited museum in the world.
(With inputs from AP and AFP)
Follow NDTV for latest election news and live coverage of assembly elections 2019 in Maharashtra and Haryana.
Subscribe to our YouTube channel, like us on Facebook or follow us on Twitter and Instagram for latest news and live news updates.