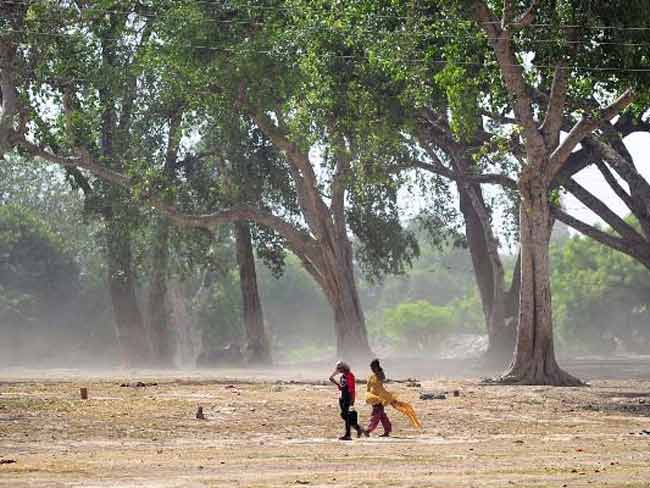 Karachi:
In a bid to prevent last year-like catastrophe when several people died due to an intense heatwave, Pakistan's Meteorological Department has made arrangements to counter freak weather patterns by avoiding random power cuts and issuing weather advisories before hand.
An extreme heatwave said to be partially the result of the El Nino weather phenomena claimed nearly 1,300 lives, majority of them in Karachi.
"Last year there were complaints that the combination of extreme weather conditions and power breakdowns caused deaths," a senior official said.
"This year we want to minimise the fallout from extreme heat waves and one of the steps taken is that we have reached an agreement with K-Electric (KE) in Karachi that is aimed at preventing loss of human lives," Pakistan's Meteorological Department Director General Dr Ghulam Rasool said.
The heatwave that occurred in early July at the start of the month of Ramazan last year was intensified due to frequent load shedding and at least four blackouts in Karachi in the same period.
Mr Rasool said under the agreement, PMD will notify KE three days in advance about predicted heatwave and which areas are most likely to be affected the most.
"We will also issue a public advisory so that load shedding is avoided in those areas," he said.
KE was fined 10 million rupees by the National Electric Power Regulatory Authority (NEPRA) for the power crisis in Karachi last year that led to deaths of hundreds of people due to heat-related medical complications.
This year the Edhi welfare trust has also started making arrangements to deal with any heatwave related crisis by preparing mass graves on the outskirts of Karachi near national highway.