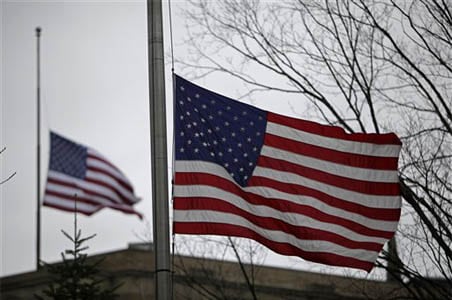 London:
Amid growing global concerns over Pakistan's nuclear weapons falling in the hands of the Taliban, top Pakistani officials are sharing tightly guarded secrets on its weapons programme with western countries so as to dispel fears over their security, a news report has said.
US president Barack Obama has expressed "grave concern" over the overall situation in Pakistan as Taliban militants aim to control the heartland of the country.
Pakistan's senior civil and military officials are sharing tightly held information about the country's nuclear weapons programme with western countries in a bid to allay fears about the security of warheads in the face of a Taliban advance, the Financial Times newspaper said.
Pakistan highly secretive nuclear programme, developed outside the nuclear non-proliferation regime, has been engulfed in controversy, including its links with the global nuclear black markets involving its top scientist A Q Khan.
The US has a "huge national security interests in making sure that Pakistan is stable and that you dont end up having a nuclear-armed militant state", Obama said in a prime-time news conference marking the 100-day of his presidency on Thursday.
Even as Obama backed assurances from Pakistan's military on the safety and security of its nuclear arsenal, the US President said he was "concerned that the civilian government in Islamabad right now is "very fragile".
A senior western envoy in Islamabad said diplomats had been given assurances about adequate security in place for the nuclear weapons systems and also their distance from Taliban-held territory, the report in the British daily said.
Pakistani officials presented this as a move to satisfy the West that its arsenals would not land in the hands of the Taliban, who earlier this week had control over areas just 100-km from the capital.
"We have renewed our pledge to keep our nuclear weapons safe," said a senior Pakistani official. The briefings were aimed, he said, at "reassuring" the international community that there were adequate safety measures "to keep a complete lid on our weapons".