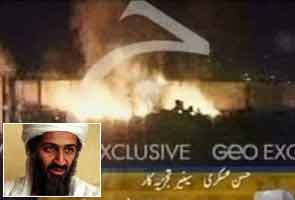 Washington:
The mansion that Osama bin Laden was living in at Abbottabad near Islamabad was considerably larger than the other homes in the area and was built in 2005, say US intelligence sources. The mansion was believed to be worth at least a million dollars.
Different agencies report that the house was guarded by high compound walls, some of them upto 16 feet. Intelligence officials noted that the residents of the compound burned their trash, unlike other homes in the area.
The mansion had no phones or internet.
This home, U.S. intelligence analysts concluded, was "custom built to hide someone of significance."