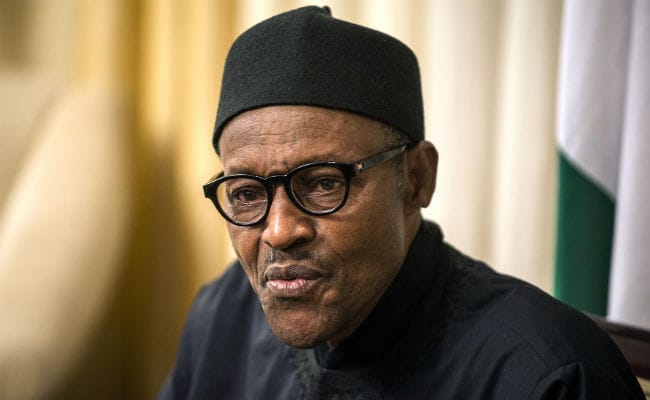 Abuja:
Nigerian President Muhammadu Buhari has delivered an audio message to mark the Islamic Eid al-Fitr holiday, a senior aide said on Monday, in his first public statement since he left for Britain on medical leave on May 7.
Buhari, a Muslim from the north of Nigeria, made the address, calling for peace and unity, in the Hausa language spoken widely in that part of the country.
Shaaban Sharada, the president's special assistant on broadcast media, said he circulated the recording to local radio stations. In the tape, heard by Reuters, Buhari's voice sounds weak.
Buhari urged Nigerians to "avoid reckless statements or actions against our fellow countrymen", according to an English translation provided by the presidency. "We should all resolve to live in peace and unity in our great country," he said.
Details of the president's ailment have not been disclosed and he has not been seen or heard in public since leaving Nigeria, triggering speculation about his condition.
A thin-looking Buhari was last seen, on state television, welcoming a group of 82 girls released by Islamist Boko Haram militants, just hours before he flew to Britain.
Pictures of the 74-year-old president since then have not been released, unlike during a previous break for medical leave in January that lasted nearly two months when photographs of him with Nigerian politicians and visitors including the Archbishop of Canterbury were posted on the presidency's Twitter feed.
Buhari put his deputy, Yemi Osinbajo, in temporary charge of the country when he left for Britain.
© Thomson Reuters 2017