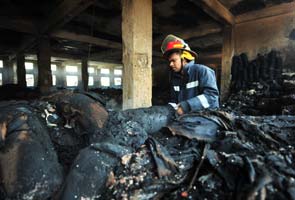 Dhaka:
Bangladesh police reported that a fire had broken out on Monday in a 12-storey building housing four different garment factories in Dhaka, days after a blaze killed 110 textile workers in a different facility.
"The 12-storey building houses four different factories and the fire broke out the third floor. We can see some people on the rooftop," Deputy Commissioner of Dhaka police, Nisharul Arif, told AFP.
Zakir Hossain, a senior fire official, told AFP: "It looks like a huge fire. Our teams have just arrived and are working to douse it."