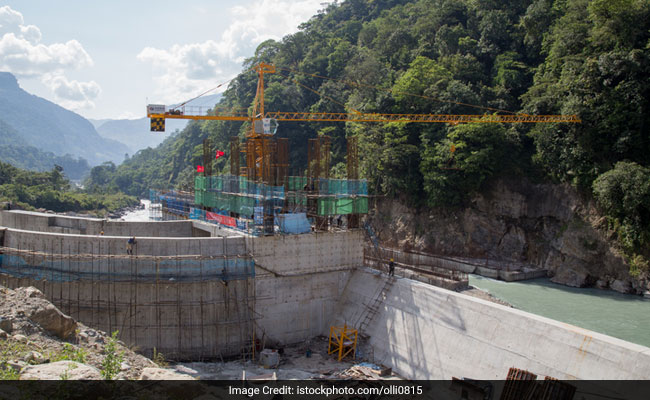 New Delhi:
Nepal has decided to build a 750 megawatt hydel project on its own after scrapping an agreement with a Chinese infrastructure firm, the Himalayan nation's finance minister Yubaraj Khatiwada has said.
The reservoir type project in western Nepal couldn't be completed as the company, China Three Gorges Corporation or CTGC, demanded a hike in the power purchase rate, the price at which Nepal would be buying electricity.
The Nepal finance minister made the announcement to scrap the agreement while releasing the first federal budget for fiscal 2019.
Nepal's rivers, cascading from the snow-capped Himalayas, have vast, untapped potential for hydropower generation, but lack of funds and technology have made Nepal lean on India to meet annual demand of 1,400 megawatts (MW).
The power project has been stuck since 2012. The Nepal government said it made the decision to terminate the deal with the Chinese after a committee looked into the deal and gave its suggestion.
A year ago, the Chinese firm had given Nepal an option to reduce the production capacity to 600 MW, in case Nepal was not agreeable to paying a higher power purchase cost.
The agreement signed between the two nations state that the Chinese firm CTGC will have a 75 per cent stake in the project and the rest will be held by the Nepal Electricity Authority.
The project with the reservoir covers Baitadi, Bajhang and Dadeldhura. It was expected to produce 1.8 billion units of electricity a year.
The project with the 207-metre-tall dam was estimated to cost $1.8 billion, including the interest charges, or $1.4 Billion excluding interest charges.
In November last year, Nepal had also
scrapped a $2.5 billion deal
with China Gezhouba Group Corporation to build the country's biggest hydropower plant, citing lapses in the award process, the energy minister had said.
In June last year, a Maoist-dominated coalition government had awarded a contract to China Gezhouba Group Corporation to build a 1,200 MW plant on the Budhi Gandaki River, 50 kilometres west of Kathmandu, to address acute power shortages.
Critics had said the $2.5 billion project was handed to the Chinese company without any competitive bidding, which is required by law, and a parliamentary panel asked the government that succeeded the Maoist-led coalition to scrap the deal.