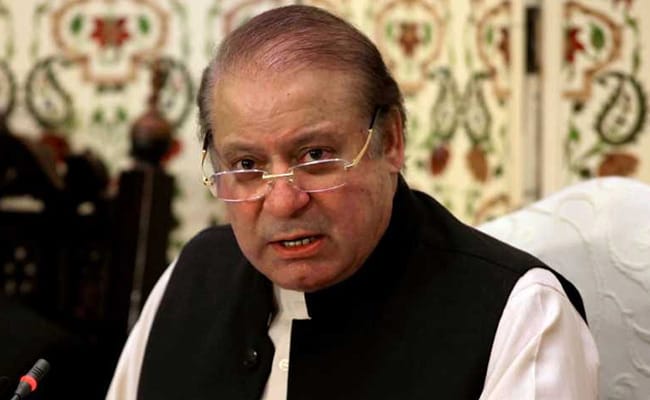 Islamabad:
Former Pakistan Prime Minister Nawaz Sharif owned Avenfield properties in London when he was holding public office, an Investigation Officer (IO) in the corruption reference case told the Islamabad accountability court on Wednesday.
Imran Dogar, the Investigation Officer, said that Mr Sharif was the actual owner of the Avenfield properties since 1993, adding that he purchased them through offshore companies - Nielsen and Nescoll Ltd, The Dawn reported.
He underscored that the Mr Sharif's family was unable to disclose their sources of income during the investigation.
According to the report, Mr Dogar said the trust deeds submitted by Mr Sharif's daughter Maryam Nawaz were proven to be fake, alleging that in acting as "benamidars" (title deed of the property in the name of another person) for Mr Sharif, his children Maryam, Hassan and Hussain helped their father in committing the crime.
"Investigations reveal that the accused were found involved in corruption and corrupt practices," he said, adding that the accused had failed to appear before the National Accountability Bureau (NAB), despite being notified twice - on August 18 and December 28 last year.
Mr Dogar disclosed that the NAB had received two letters for the same, dated August 22 and December 30 last year, sent by Advocate Amjad Pervaiz, Khawaja Harris and Nazeer Ahmed Bhutta. Mr Harris, however, had criticised the delay in the revealing of the letter during the corruption proceedings.
The report noted further that most of the findings presented were also mentioned in the joint investigation team (JIT) report presented to the Pakistan Supreme Court in regards to the Panama Papers case last year.
This led to the apex court of ordering the filing of references against Mr Sharif, his children and former Pakistan Finance Minister Ishaq Dar respectively.
The Pakistan SC had, on July 28 last year, disqualified Mr Sharif from holding the office of the prime minister and had asked the NAB to file references against the Sharif family in connection with corruption cases against them.
The references against the Sharif family pertain to the Al-Azizia Steel Mills, offshore companies including Flagship Investment Ltd, and Avenfield properties of London.
Mr Sharif, his sons Hussain and Hasan are accused in all three cases, while his daughter Maryam and son-in-law Captain (retd.) Mohammad Safdar are accused in the Avenfield case only.
A Joint Investigation Team (JIT) was formed last year to probe the allegations on Mr Sharif's family.
In February, the Pakistan Supreme Court had disqualified Mr Sharif from the post of ruling Pakistan Muslim League-Nawaz (PML-N) party chief, saying all the decisions made by him as head of the party stood "null and void."
Last month, the country's top court disqualified Mr Sharif from standing for elections for the rest of his life.