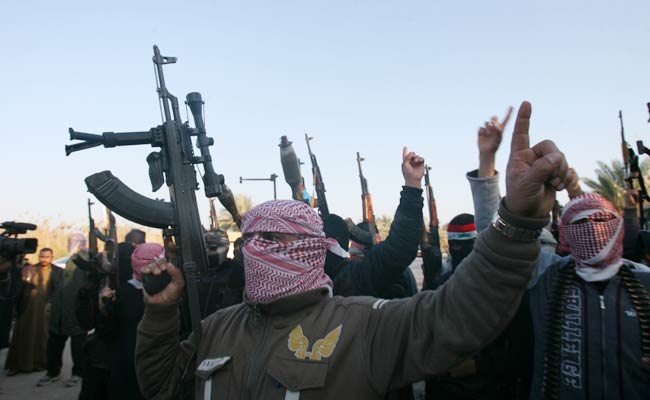 Beirut:
Across the Middle East, fierce rivalry between Sunni Saudi Arabia and Shiite Iran is heightening sectarian tensions, even in conflicts that analysts say are primarily political.
Riyadh and Tehran adhere to different branches of Islam and have often backed members of their own sect in regional conflicts.
But analysts say their rivalry is driven largely by politics, with sectarian sentiment more a useful -- if dangerous tool.
Sectarian rhetoric is on display most explicitly in the language used by militant groups.
The Islamic State jihadist group, for example, regularly denounces Shiites and others as heretics. But divisive religious rhetoric also appears in official discourse.
Saudi officials have cast their intervention in Yemen, against rebels who adhere to a branch of Shiite Islam, as a fight of "good versus evil".
Iran meanwhile this week accused Riyadh of committing "genocide" with its military operation. And in Syria, the government and its allies, including Tehran and Lebanon's Shiite group Hezbollah, label all those in the Sunni-led opposition as "terrorists".
But experts say these conflicts are about security, power, governance, and the rivalry between Tehran and Riyadh not the religious fissure that began with a dispute over the Prophet Mohammed's successor.
"There is no eternal conflict here," said Jane Kinninmont, deputy head of the Middle East and North Africa programme at Chatham House.
"But sometimes these different religious identities can become caught up in wider political and economic disputes," she said in a video produced by her think tank.

A sectarian prism
The rivalry between Riyadh and Tehran, both powerful Muslim oil-producing nations, dates back decades and has experienced lulls and upticks.
It was sharply aggravated by the aftermath of the 2003 US-led invasion of Iraq, which upset the regional status quo and saw Baghdad move into Tehran's sphere of influence.
It can be easy to perceive the region's conflicts through a sectarian prism.
In Syria, Saudi Arabia backs the Sunni-led rebels, while Iran and Hezbollah support President Bashar al-Assad's regime.
Similarly, in Lebanon, Riyadh is allied with a Sunni-led bloc that opposes Iranian-backed Hezbollah.
In Bahrain, the Sunni royal family, supported by Saudi Arabia, accuses Tehran of fomenting unrest among the Shiite-majority population.
And in Yemen, Riyadh is backed by a coalition of Sunni nations in its battle against the Huthi rebels.
But, despite outward appearance, these conflicts are primarily driven by considerations like projecting influence, and protecting borders and supply routes to allies.
Casting these power struggles as religious battles is a way for protagonists to broaden support for their narrow political objectives.
"When it comes to regional geopolitics, what is referred to as 'sectarian' has nothing to do with matters of sectarian identity," said Fanar Haddad, a research fellow at the Middle East Institute of the National University of Singapore.
"It is a standard case of geopolitical rivalry, but one in which sectarian labels play an outsized role both in how the rivalry is perceived, and in how it is packaged."


Not a simple divide
Indeed, sectarian ties often prove no predictor of shared interests in the region.
"It's often seen as a very simple thing, that Sunni and Shiite are fighting each other because they have different interpretations of Islam," said Kinninmont.
"But a look at history and a look at the variety of countries in the Muslim world shows that that is not the case."
Qatar and Egypt, for example, belong to the coalition backing Saudi's Yemen intervention, but they are at odds in other regional conflicts, including in Libya.
And while Turkey and Qatar back Riyadh's military operation, the three countries have all competed fiercely for influence in the Syrian opposition National Coalition body, at times virtually paralysing it.
Still, even as a byproduct of political rivalry, analysts say that the sectarian sentiment in the region is a dangerous trend.
"The Shiite-Sunni split is very real, it exists," said Frederic Wehrey, a senior associate at the Carnegie Endowment for International Peace's Middle East programme.