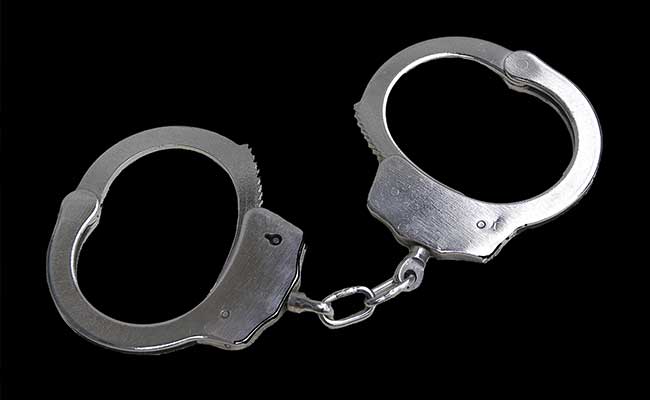 Paris, France:
A radicalised convert to Islam has been arrested in France for allegedly planning to attack American and Russian tourists at a popular medieval site, legal sources said on Thursday.
News of the arrest came as the country reeled from yet another terror attack, after an extremist pledging allegiance to the ISIS group killed a policeman and his partner at their home in the Paris suburb of Magnanville on Monday.
A judicial source said the 22-year-old suspect was arrested on Monday night in southern Carcassonne where he had gone to carry out "a violent act, in particular targeting Americans and Russians".
He had in his possession "a knife and a small mallet", the source said.
The suspect comes from the southern French town of Lunel -- notorious for the number of residents who have left to join the war in Syria -- but had been living in the nearby Tarn region.
France has been under a state of emergency since ISIS gunmen and suicide bombers struck Paris in November, killing 130.
And terror fears have been heightened by the presence of hundreds of thousands of fans for the month-long Euro 2016 football championship.
Silent march for police couple
In Monday's assault, 25-year-old Larossi Abballa, who had served time for links to terrorists networks, killed 42-year-old police commander Jean-Baptiste Salvaing outside his home in Magnanville.
He then entered the house, taking Salvaing's 36-year-old partner Jessica Schneider and the couple's three-year-old son hostage, before slitting her throat.
Schneider was an employee of the police station where her partner worked.
Abballa was later killed in a police raid on the house, where officers found the little boy traumatised but unhurt.
Just before the raid, Abballa streamed a live video on Facebook of himself inside the house with the toddler, urging "other surprises" and pledging to "turn the Euro into a graveyard".
Paris prosecutor Francois Molins said police had found a hit list at the scene of the attack naming police, rappers and journalists.
Abballa, from Mantes-la-Jolie, told police negotiators before his death that he had sworn loyalty to IS three weeks earlier.
A crowd of some 2,500 people -- including officers in plain clothes -- marched in silence on Thursday to honour the slain couple, many weeping openly.
Three others in custody
Three associates of Abballa were arrested over the attack, and their detention was on Thursday extended for another 48 hours, a legal source told AFP.
Two of the suspects, aged 27 and 29, were convicted alongside Abballa in 2013 over ties to a network recruiting jihadists for Pakistan.
At the time, Abballa was sentenced to three years in prison.
The French attack came a day after another lone wolf pledging support to ISIS gunned down 49 people in Orlando, Florida, highlighting the difficulty in tracking those inspired by the terrorists from afar.
French Prime Minister Manuel Valls said Wednesday that a lone wolf attack was hard to prevent and more attacks were likely to follow.
"More innocent people will lose their lives. It's very hard to say this... but unfortunately it is the truth," he said.
French President Francois Hollande will on Friday preside over an official memorial service in honour of the murdered couple.