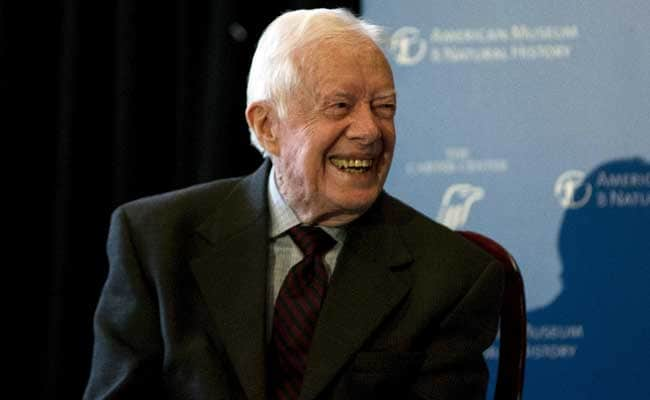 Kathmandu:
Fuel shortages in Nepal have forced former US president Jimmy Carter, who is battling brain cancer, to cancel his visit to the country next month, Habitat for Humanity International said.
The Nobel laureate had planned to visit with the Atlanta-based non-profit organisation as part of the Jimmy & Rosalynn Carter Work Project to build homes in Chitwan, 97 kilometres (60 miles) from the capital Kathmandu.
But the organisation cancelled the visit citing a nationwide shortage of fuel and other vital supplies due to a border blockade by groups protesting Nepal's new constitution.
"I am saddened that we have had to cancel this year's Carter Work Project," Jonathan Reckford, Habitat for Humanity International's chief executive, said in a statement released late Thursday.
"The severity of the shortages has proven to be insurmountable and given the circumstances, we would not be able to guarantee volunteer care and safety."
Carter, 91, had expressed his wish to visit Nepal in August, when he revealed that he has cancer on his brain.
Carter, a onetime peanut farmer who served as president from 1977 to 1981, is arguably better known for his decades of humanitarian work since leaving the White House.
"While I am disappointed that we are unable to build in Nepal due to such uncertain circumstances, Rosalynn and I understand and support Habitat's decision," Carter said, referring to his wife.
"We will keep the people of Nepal in our prayers and ask everyone to do the same."
More than 40 people have been killed in Nepal in clashes between police and protesters representing ethnic minorities who say a new federal structure laid out in the constitution adopted last month will leave them under-represented in the national parliament.
Protesters have blocked a major bridge checkpoint south of the capital, since September 24, prompting authorities to ration fuel and call on foreign oil companies to air-lift supplies to the landlocked country.