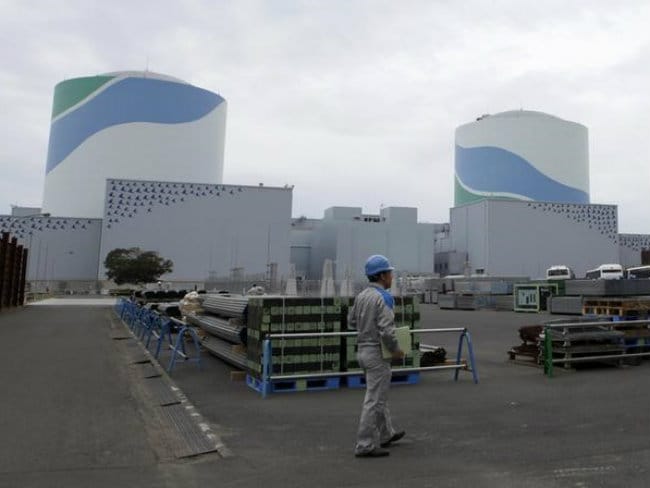 Tokyo:
Atomic fuel was being loaded into a reactor in southern Japan today as its operator prepared to restart operations despite widespread public opposition to the technology.
The reactor is expected to become the first one to go back on line after two years of complete hiatus in Japan following the tsunami-sparked disaster at Fukushima.
Kyushu Electric Power said it received the green light to refuel a single reactor at its Sendai plant following an inspection last week.
It will take about four days to load all of the 157 fuel rod bundles, one by one, a spokeswoman said.
The reactor will then undergo a month-long inspection before it is switched back on again some time in August.
A group of about 120 people gathered in front of the power plant to protest against the restart, TV Asahi reported.
"Accidents are possible. The government said there would be no accident at Fukushima, but we had a disaster," one woman told local media.
Japan's entire stable of reactors which once provided a quarter of the country's electricity was gradually switched off following the accident at Fukushima in 2011, when reactors went into meltdown after their cooling systems were flooded.
The government of Prime Minister Shinzo Abe is keen to get them back up and running, as are the power companies that own them, fed up with having to make up lost generating capacity with pricey fossil fuels.
Operation at Sendai was halted two months after the disaster and the fuel rod bundles were taken out in 2013, according to the utility.
"The government will restart operations at nuclear plants that have cleared new safety hurdles imposed by the Nuclear Regulation Agency," economic minister Yoichi Miyazawa told reporters.
"So we feel that the first restart of a reactor is finally at this stage."
Despite the enthusiasm from officialdom, Japan's people are skeptical and the country remains deeply scarred by Fukushima, which forced tens of thousands of people from their homes.
The central government on Monday notified Naraha, a Fukushima town, that it will lift the evacuation order that has been in place since the 2011 disaster.
Its 7,400 citizens will be the first evacuees to be able to return home permanently among seven municipalities where the entire population was ordered to leave.
However, Naraha evacuees have mixed feelings about going back to their hometown due to concerns over radiation and lack of medical care, and it was not clear how many of them would return.
"There are no shops. There are no doctors. I don't know what to do," a woman told local media.
In April, the government started to allow Naraha evacuees to return home for three-month stays to prepare for permanent return.
The government says its decontamination work in the town was completed in March 2014.