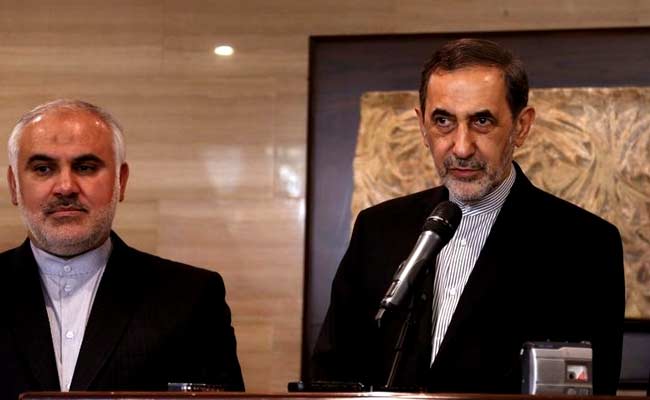 Dubai, UAE:
Iran will not cooperate with the United States on the "fight against terrorists in Syria", a top adviser to Supreme Leader Ayatollah Ali Khamenei was quoted as saying by state media today.
"Iran will not cooperate directly or indirectly with the United States," Ali Akbar Velayati was quoted as saying on Press TV after a meeting with Syrian Deputy Foreign Minister Faisal Mekdad in Tehran.
"Iran will not accept any initiative regarding Syria without consultation with the country's government and people," Press TV also quoted Mr Velayati as saying.
In a meeting with Mr Mekdad today, Iran's foreign minister reiterated Tehran's position that it believed the Syrian crisis only had a political solution.
"We believe only the Syrian people should decide about their future and others can only facilitate this political process to resolve the crisis," Mohammad Javad Zarif was quoted as saying by Fars news agency.
World and regional powers including rivals Iran and Saudi Arabia met in Vienna this month to discuss a political solution to Syria's civil war but failed to reach a consensus on the future of President Bashar al-Assad.
Iran backs Assad in the war while Saudi Arabia supports rebels seeking to oust him.
It was the first time Tehran and Riyadh were at the same table to tackle a war that has evolved into a wider proxy struggle for regional dominance between Russia and Iran on Mr Assad's side and Turkey, US-allied Gulf Arab states and Western powers who support rebels to varying degrees.
© Thomson Reuters 2015