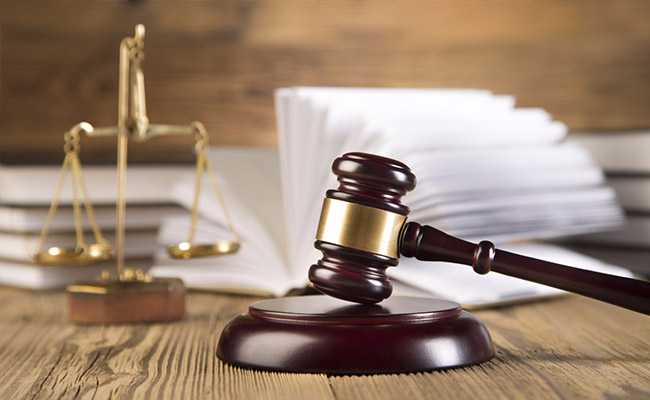 Singapore:
An Indian-origin Singaporean woman on Friday pleaded guilty to the charges of repeatedly hitting her father with a hammer on his head for ignoring her repeated warnings to stop consuming alcohol at home.
The incident happened in January 2020, when Kshivadarrshini Karunanethi, hit her 53-year-old father with a 700-gram hammer after he defied her multiple requests and warnings not to drink alcohol at home as she was concerned that he would get drunk and soil himself, The Straits Times newspaper reported.
District Judge Eugene Teo has called for a Mandatory Treatment Order suitability report after both the prosecution and the defence tendered psychiatric reports.
Deputy Public Prosecutor David Koh said Kshivadarrshini, who had completed her studies at the Institute of Technical Education and was looking for employment, was living with her father, mother and younger sister.
On January 6, 2020, she was woken up by the noise of falling cans after which Kshivadarrshini went to the common area of their house and found her father asleep with liquor cans around him.
At that time, Kshivadarrshini's mother had left for work and her sister was asleep in her own room.
Mr Koh said that the accused had warned her father not to drink alcohol at home, as he might urinate on himself after he was intoxicated and later she or her mother would have to clean him up.
In a rage, Kshivadarrshini then went to the kitchen and took out a hammer. While her father was still sleeping, she swung the hammer and struck his head three to four times.
Following that, he woke up in pain from the blows with his head bleeding.
When Kshivadarrshini noticed the extent of the bleeding, she called the police and said she had smashed her father's head with a hammer and that he was bleeding but conscious.
After Kshivadarrshini was arrested, her father was taken to hospital, where a doctor documented injuries including a 4cm laceration. A scan showed that he had a fracture in his skull, and he was admitted for observation.
On Friday, both Mr Koh and Kshivadarrshini's lawyer, Tay Xi Ying, said the case was an exceptional one.
Commenting on the psychiatric report obtained by the defence, Mr Tay said that it highlighted a link between Kshivadarrshini's state of mind and actions.
Kshivadarrshini will return to court on April 5 for sentencing.
The offence of voluntarily causing hurt carries a jail term of up to three years, a fine of up to 5,000 Singaporean dollars or both.
(Except for the headline, this story has not been edited by NDTV staff and is published from a syndicated feed.)