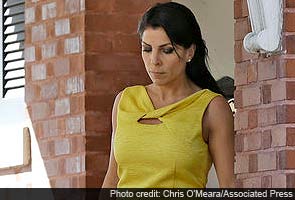 Washington:
Is a string of angry emails really enough, in an age of boisterous online exchanges, to persuade the FBI to open a cyberstalking investigation?
Sometimes the answer is yes, law enforcement officials and legal experts said on Monday - especially if the emails in question reflect an inside knowledge of the director of the Central Intelligence Agency.
That was true of the emails sent anonymously to Jill Kelley, a friend of the CIA director, David H. Petraeus, which prompted the FBI office in Tampa, Florida, to begin an investigation last June. The inquiry traced the emails to Petraeus' biographer, Paula Broadwell, exposed their extramarital affair and led on Friday to his resignation after 14 months as head of the intelligence agency.
On Monday night, FBI agents went to Broadwell's home in Charlotte, North Carolina, and were seen carrying away what several reporters at the scene said were boxes of documents. A law enforcement official said Broadwell had consented to the search. Some commentators have questioned whether the bureau would ordinarily investigate a citizen complaint about unwanted emails, suggesting that there must have been a hidden motive, possibly political, to take action. FBI officials are scheduled to brief the Senate and House intelligence committees on Tuesday about the case.
But law enforcement officials insisted on Monday that the case was handled "on the merits." The cyber squad at the FBI's Tampa field office opened an investigation, after consulting with federal prosecutors, based on what appeared to be a legitimate complaint about email harassment.
The complaint was more intriguing, the officials acknowledged, because the author of the emails, which criticized Kelley for supposed flirtatious behaviour toward Petraeus at social events, seemed to have an insider's knowledge of the CIA director's activities. One email accused Kelley of "touching" Petraeus inappropriately under a dinner table.
"There was a legitimate case to open on the facts, with the support of the prosecutors," said one official, speaking on condition of anonymity because the case remains open.
He added, "They asked, does somebody know more about Petraeus than you'd expect?"
Kelley, a volunteer with wounded veterans and military families, brought her complaint to a rank-and-file agent she knew from a previous encounter with the FBI office. That agent, who had previously pursued a friendship with Kelley and had earlier sent her shirtless photographs of himself, was "just a conduit" for the complaint, a law enforcement official said. He had no training in cybercrime, was not part of the cybersquad handling the case and was never assigned to the investigation.
But the agent, who was not identified, continued to "nose around" about the case, and eventually his superiors "told him to stay the hell away from it, and he was not invited to briefings." The Wall Street Journal first reported on Monday night that the agent had been barred from the case.
Later, the agent became convinced - incorrectly, officials say - that the case had stalled. Because of his "worldview," as the official put it, he suspected a politically motivated cover-up to protect President Barack Obama. The agent alerted Eric Cantor, the House majority leader, who called the FBI director, Robert S. Mueller III, on Oct. 31 to tell him of the agent's concerns.
The official said the agent's self-described "whistle-blowing" was "a little embarrassing" but had no effect on the investigation.
David H. Laufman, who served as a federal prosecutor in national security cases from 2003 to 2007, said, "There's a lot of chatter and noise about cybercrimes," and most of it does not lead to an investigation. But he added, "It's plausible to me that if Ms. Kelley indicated that the stalking was related to her friendship with the CIA director that would have elevated it as a priority for the bureau."
Orin S. Kerr, a George Washington University law professor who specializes in computer crime issues, said it was "surprising that they would devote the resources" to investigating who was behind a half-dozen harassing emails.
"The FBI gets a lot of tips, and investigating any one case requires an agent or a few agents to spend a lot of time," he said. "They can't do this for every case, and the issue is, why this one case?"
Still, Kerr - a trial attorney in the Justice Department's computer crimes and intellectual property section from 1998 to 2001 - said it was likely that several factors, in addition to the Petraeus connection, made the complaint stand out. Kelly was fairly prominent in Tampa social circles and had previously had dealings with the FBI agent who took her complaint.
Kerr said the FBI has been putting more resources into investigating cyberstalking crimes in recent years.
A government official clarified Monday that FBI agents' first interview with Broadwell - at which she is said to have admitted having had an affair with Petraeus, and voluntarily allowed agents to search her computer - took place in September. An earlier account had put that interview during the week of Oct. 21.
Before Broadwell spoke to the FBI agents, Petraeus had learned that she had sent offensive emails to Kelley and asked her to stop, another official said. By the time agents interviewed the CIA director during the week of October 28, he was aware of the cyberstalking investigation and readily acknowledged his affair with Broadwell, the official said.
Petraeus' former colleagues in the Obama administration have said little about the circumstances surrounding his resignation. But Monday, Defence Secretary Leon E. Panetta, the CIA director before Petraeus, talking to reporters traveling with him en route from Honolulu to Perth, Australia, criticized the FBI for not informing members of the congressional intelligence committees of its investigation.
"As a former director of the CIA, and having worked very closely with the intelligence committees, I believe that there is a responsibility to make sure that the intelligence committees are informed of issues that could affect the security of those intelligence operations," he said.
His remarks were similar to those by the Senate Intelligence Committee's chairwoman, Sen. Dianne Feinstein, D-Calif., on Sunday.
Petraeus' former spokesman, Steve Boylan, told ABC's "Good Morning America" on Monday that the CIA director was "devastated" over the affair and its consequences.
"He deeply regrets and knows how much pain this causes his family," he said.
Boylan, a retired Army colonel, said Holly Petraeus, Petraeus' wife of 38 years, "is not exactly pleased right now."
"Furious would be an understatement."
(Elisabeth Bumiller contributed reporting while flying on the secretary of defence's plane between Honolulu and Perth, Australia.)
© 2012, The New York Times News Service