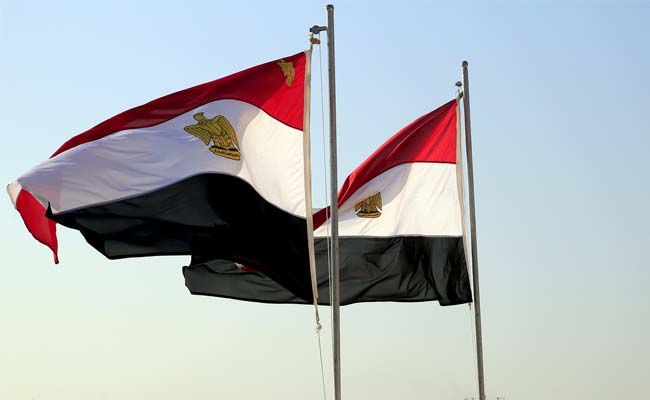 Cairo:
Plainclothes Egyptian state security officers pounced on Suhayb Saad as he left a Cairo restaurant in June.
They blindfolded the activist and his two dining companions, a student and a photojournalist, and drove them away in a white minivan in what relatives and rights groups describe as enforced disappearances.
Five weeks later Saad, who officials said was lawfully arrested, appeared on television, looking dishevelled and weak and confessing to a role in what the military called a dangerous terrorist cell.
Such detentions and videotaped confessions are a new feature of a crackdown on dissent launched after the military toppled Mohamed Morsi of the Muslim Brotherhood in 2013 -- Egypt's first freely-elected president -- after mass protests, rights groups say.
"His spirit was broken. They shaved his head. Signs of torture had disappeared but he talked of being tied up, hung from his hands, and electrocuted," Saad's brother Osama told Reuters after a prison visit allowed weeks after his arrest.
Saad is one of nine young men who friends, family, and rights groups say were taken by security services and forced to confess on television to crimes they never committed.
Those friends and fellow activists say he in fact criticised the post-Arab Spring rule by Mursi's Brotherhood as well as the military-backed leaders who then outlawed the movement.
The nine are among a wider group of over 160 people who vanished between April and June, Freedom for the Brave, an Egyptian rights group documenting the disappearances, said.
While Western allies call for democratic reforms in Egypt, they are unlikely to take tough measures against a country seen as a bulwark against extremism as Islamic State gains influence and followers in the oil-producing Middle East.
Egypt's military and police deny allegations of widespread human rights abuses. A military source denied security services kidnapped the men in the video and said a prosecutor had issued arrest warrants against them.
The military spokesman declined to comment on the people featured in the video. The Interior Ministry said police do not use torture against detainees.
"TUNNELS?"
The 11-minute video in which Saad appears was released by the military, with a voiceover detailing the uncovering of what it said was "the most dangerous Muslim Brotherhood terror cell".
It shows young men confessing to crimes including burning police vehicles, receiving training abroad and conspiring to assassinate officials, even though they have yet to face trial.
In the video, Saad confesses to taking 65,000 Egyptian pounds ($8,300) from the cell leader's father to buy a gun and giving it to another member to attack a police officer.
Saad is innocent, Osama and a defence lawyer said, because he was in jail during the time of the alleged crime on separate charges of spreading lies about Egypt while working as a photojournalist.
"Did he dig tunnels from his jail cell?" Osama asked.
An interior ministry source said Saad's imprisonment does not preclude his participation in other crimes and that his membership in the cell started before his earlier arrest.
Mona Seif, cofounder of the movement No to Military Trials for Civilians, has known Saad since after the 2011 uprising that toppled autocrat Hosni Mubarak. She said he was a peaceful activist who actually opposed the Brotherhood.
After the military ousted Mursi, security forces killed hundreds of his supporters and jailed thousands of others.
While the campaign which expanded to include secular activists and journalists has weakened the Brotherhood, clampdowns have not broken a Sinai-based insurgency led by Islamic State's Egypt affiliate.
Hundreds of soldiers and police have been killed.
Egypt makes no distinction between the Brotherhood, which says it is a peaceful movement, and groups like Islamic State and al-Qaeda, describing them all as an existential threat.
CAN'T HOLD A SPOON
Even apolitical citizens have been caught in the dragnet.
The two friends who were dining with Saad, Israa al-Tawil and Omar Ali, were not activists and paid a price for being at the wrong place and time, relatives say.
Tawil, the photojournalist, faces charges of spreading false news. Ali, a university engineering student, is accused in the video of being a member of the alleged Brotherhood cell.
Family members said Ali told them during a prison visit he confessed after being beaten and electrocuted.
"He still has burn marks. His left hand does not move properly and he is always shaking," his sister Sara said. "He can't even hold a spoon."
Human rights groups have documented many cases of "enforced disappearances" since the end of 2013. Detainees are prevented from seeing lawyers or families for weeks or months and are usually tortured to extract confessions or implicate others.
"These are practices associated with the darkest hours of Mubarak's rule if not worse. Egypt's security forces cannot run roughshod over detainees' rights like this," said Mohamed Elmessiry, Egypt researcher at Amnesty International.
At least one of those in the video is a member of the Brotherhood. Fellow student activists say Ahmed al-Ghazali was involved in student politics at Cairo University.
He is identified as a leader of the terror cell and confesses to burning police vehicles and bombing electricity towers. Such incidents have happened, but Ghazali's friends say he was not responsible.
"A lot of people gravitated towards jihadi ideology after what happened in 2013 but Ghazali was definitely not one of them," said Mohamed Omar, a student who knows him.
"He is more inclined towards negotiation, violence is just not his style."
Critics warn one of the toughest security crackdowns in Egypt's history may just create more radicals. But there are no signs the government will let up as militants press on with suicide bombings and shooting attacks on security forces.
Islam Gomaa, a cameraman, disappeared in April. On May 28 his mother received word he was being tried in a military court.
On June 8 he and two others who had disappeared were presented on television in a police video confessing to being part of a Brotherhood cell.
"If the state is so sure of the validity of its position, why does it resort to kidnapping and torture. Why does it prevent families and lawyers from accessing any information about the detainees?," the No To Military Trials for Civilians group asked in a statement.
"Why threaten people and videotape their confessions when they are still suspects and use it in propaganda? How are we supposed to trust any verdicts after this long line of abuses?"
© Thomson Reuters 2015