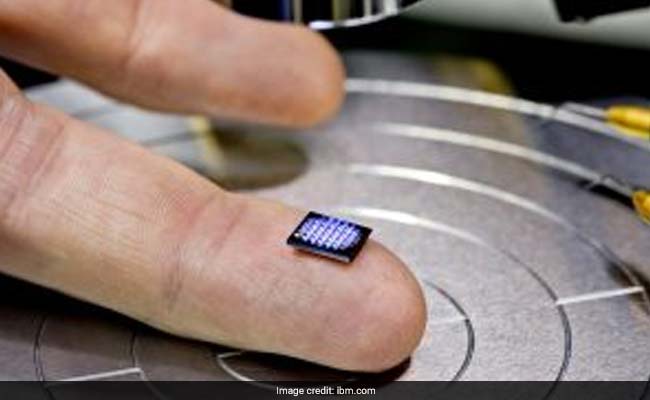 In the next five years, tiny computers - smaller than a grain of salt - will be tackling issues of counterfeit and food safety among others, tech giant IBM has predicted.
These cryptographic anchors such as ink dots, or tiny computers anchors, touted to be world's smallest computers, will be used in tandem with blockchain's distributed ledger technology to ensure an object's authenticity from its point of origin when it reaches its consumer, the tech giant said in a statement.
Are these tiny computers more than just
technological innovation
? Yes, because fraud costs the global economy more than USD 600 billion a year. In some countries, nearly 70 per cent of certain life-saving drugs are counterfeit.
"These technologies pave the way for new solutions that tackle food safety, authenticity of manufactured components, genetically modified products, identification of counterfeit objects and provenance of luxury goods,"
IBM
said.
Apart from the tiny computers, IBM - at its annual event Think 2018 - predicted that lattice cryptographic anchors , AI bias , AI- powered robot microscopes and quantum computing will reshape technology over the next five years.
With lattice cryptography, the users can work on a file, or encrypt it, without ever exposing sensitive data to hackers. And AI microscopes, networked in the cloud and deployed around the world will help in monitoring the water resources across the world. The AI microscopes will help in situations like oil spills and runoff from land-based pollution sources. These would even predict threats such as red tides.
According to Arvind Krishna, Head of IBM Research,
these technologies
, in the debeloping stage, aim at dealing with societal problems.
(With inputs from PTI)