When reporter Alex Cuadros was covering Latin America for Bloomberg, his mission was to track a powerful and elusive species: the billionaire. It was 2012, and Bloomberg was about to launch its Billionaires Index as a direct challenge to the long-running World's Billionaires list run by rival Forbes. Bloomberg reporters across the globe were charged with discovering the answer to some rather intimate questions: Who were the wealthiest people on the planet, and what, precisely, were they worth?
As it turns out, billionaires are a motley bunch when it comes to talking about their fortunes. Some decline to cooperate, and some instruct underlings to confirm basic details. Some, in all honesty or in hopes of being left alone, tell reporters they're not actually worth all that much. And then there are those like oil-and-mining magnate Eike Batista, who back then was valued at $30 billion but felt he was worth much more. He sent Cuadros proof of his assets - the $42 million yacht, the three jets worth $84 million - and then called the reporter personally to talk up the value of a gold mine, and to warn Cuadros that he was going to look "very foolish."
---
"The biggest reason for a billionaire to tell us that we're too low is ego," says Cuadros, who wrote a book called "Brazillionaires" about his time tracking the wealthy. "The self-made billionaires are all people who are empire builders. ... They're on a quest for continual expansion, so that number matters to them."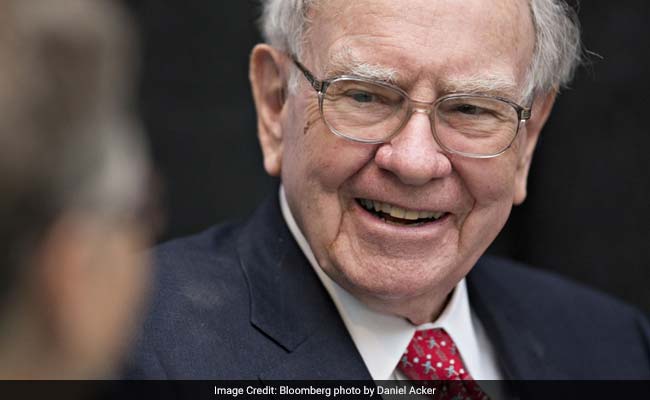 That number matters to them - and to us. Over the past few decades, as concern over global wealth inequality has grown, so has the number of lists ranking the wealthy, which the public consumes avidly. We want to know who's No. 1 (Bill Gates, still), how the richest person in China made all that money, and whether Mexican business magnate Carlos Slim is still bleeding billions. These fortunes are cause for admiration, loathing and, most of all, fascination - especially now, when we've elected a billionaire president who is himself consumed by his Number.
"I think there's something about America having embraced entrepreneurism and hard-knocks stories and success in general that serves as the bedrock for why this started," says Luisa Kroll, a global wealth editor for Forbes, which has defined the modern-day rich list.
When the late Malcolm Forbes started his magazine's list of the 400 richest Americans in 1982, it was thick with old-money names like Hunt, Rockefeller and du Pont. Forbes came from money, and his attitude toward wealth was admiring and uncomplicated: His list was a celebration of capitalism. Staff members took a year to compile it, combing through Securities and Exchange Commission filings, oil well records, wills, trusts and deeds. Some of the wealthy cooperated, while others called the magazine "cheap" and "low-class" and threatened to sue. Back then, according to the wealth-chronicling book "All the Money in the World," the poorest on Forbes' list had to have at least $75 million. (By 2006, only billionaires were making the cut.)
Shortly after that debut, Malcolm Forbes was surprised to discover that his own father, B.C. Forbes, who'd founded the magazine, had published a short-lived rich list back in 1918. Subsequent reporting by Forbes magazine found that rich lists in America date at least as far back as 1845. The names on one New York City rich list included showman P.T. Barnum and some guy with the old-timey occupation of "tallow chandler" (a.k.a. candle maker).
"We're always nosy about how much money other people have," says Andrew Leckey, president of the Donald W. Reynolds National Center for Business Journalism. "We wonder: How could anybody have that much more money than I do?"
---
In 1987, Forbes magazine expanded beyond the United States with a list of the world's richest. Since then, the field of tracking, scrutinizing and ranking the wealthiest has gotten more crowded. Luigino Canal, a journalist who has worked on the rich list for Swiss business magazine Bilan since the list's inception in 2000, says he's seen more magazines around the world add rich lists because they sell so well. The readers are not just those who work in finance, but also the rest of us - voyeurs. Depending on the year, you can find print or online lists for the United Kingdom, the Middle East, China, Germany, Canada, Australia, Israel and Zimbabwe, among others, not to mention for smaller regions like Los Angeles and the Midlands area of England.
The cottage industry of wealth-ranking lists turns out to be as marked by ambition, insularity and one-upmanship as the lives of the billionaires it chronicles. The biggest rivalry is between Forbes and Bloomberg. For years, Forbes released its list of the world's billionaires annually, and then, in 2012, Bloomberg unveiled a ranking that updated every day. The new list's creator was Matthew Miller, who'd worked on the Forbes list before leaving to co-found a financial research firm called Wealth-X (which itself does rich lists), and then joining Bloomberg. Within days, Forbes announced an effort to update the valuations of some of its billionaires every five minutes.
Billionaire-list makers squabble over everything from methodology to transparency to exhaustiveness and even matters of national pride. As reporter Robert Frank has chronicled, Forbes and Bloomberg have battled over whether Ikea tycoon Ingvar Kamprad is worth $42 billion or less than $1 billion, depending on whether "special entities" should count toward his wealth. A Shanghai-based research firm called Hurun Report has battled with Forbes and Wealth-X over whether China or the United States has more billionaires. Bloomberg has boasted about uncovering billionaires Forbes never even knew existed.
"We've uncovered 400 hidden billionaires ... and that's just in five years," says Rob LaFranco, the global editor of the Bloomberg Billionaires Index and another Forbes alum. Bloomberg recently expanded its daily rankings to the world's 500 richest.
One problem with estimating wealth is that some information is elusive - indeed, the wealthy themselves may not know what they're worth. Private companies are hard to value; debt is often hidden from reporters. The journalists who put together rich lists study documents; they talk to private bankers, luxury real estate brokers, art dealers, ex-employees and ex-wives. When billionaires claim they're worth oh-so-much-more, the journalists request bank statements and, astonishingly, sometimes get them.
It's easy to understand why a billionaire might not want to be on anyone's list. "You make yourself a target of every charity and every political candidate," billionaire Marc Nathanson told the Los Angeles Business Journal a few years ago. Canal says it's particularly difficult in Switzerland, where internationals head to be forgotten. But the funny thing is, once they make it onto a list, Switzerland's ultrarich are hooked, he says. To be left off the next year "would mean they lost money." And for every billionaire who'd rather be forgotten, there's another who sees public estimates of his fortune as integral to his business, his persona and, perhaps, his self-worth.
"I have heard stories about billionaires who compare where they rank on the list," says Kroll, of Forbes. "We'll have billionaires call up and say, 'Why did my net worth go down 100 million today?' I mean, they're on top of it."
Take our president, whose advocacy on behalf of his own Number is legendary. In 2015, Forbes said he was worth less than half the $10 billion Trump insisted he was, and that the developer had been inflating his value since 1982. The editor who ran the list in its early years said that his rule of thumb each year was to take Trump's estimate and "immediately divide it by three and refine it from there."
In response, Trump would send the magazine statements of worth directly contradicted by SEC filings and sworn statements, Forbes reported, and lambaste the magazine's stinginess in interviews. In 2015, he admitted to Forbes that he'd stretched the facts in the past. "It was good for financing," Trump said, before proceeding to argue that Forbes was undervaluing him again - for real this time.
---
Egos aside, the Number is about more than status, power and celebrity. Wealth lists can tell us about geopolitics, about war, about bribery, about changes in the retail industry, about monopolistic pressures, political influence, philanthropic influence and the concentration of wealth. (There are as many ways to measure inequality as there are to measure wealth - all of them stunning. Oxfam International has found that "eight men own the same wealth as the 3.6 billion people who make up the poorest half of humanity.")
There are now 2,043 billionaires around the globe, up 13 percent from last year, according to Forbes data. Forbes says between 2016 and 2017, 76 new billionaires were added from China alone. Cuadros says he began finding billionaires everywhere once he considered the objects he came across in daily life: A billionaire owned the yogurt he ate, and another owned the malls he passed on his way to work. Invisible forces wielded by billionaires shape all of our lives.
Cuadros says that while reporting on wealth he experienced a profound disconnect: visiting beachfront penthouses and then taking a bus to his modest apartment. But rather than causing envy, he says, his work pierced a powerful mystique. If the idea of being unfathomably wealthy ever held any appeal, reporting on perennially dissatisfied empire builders cured him of it. Not long after Eike Batista warned Cuadros about looking "foolish," his empire began to disintegrate. Bloomberg soon ran a story on Batista headlined: "How Brazil's Richest Man Lost $34.5 Billion."
"It's almost a cliche, but it didn't seem that that money brought anyone happiness, and that when you get used to this level of luxury ... you can't go back," Cuadros says. "Your baseline becomes the private jet and the super yacht and so on. So I take economy class, and it's really no big deal."
(This story has not been edited by NDTV staff and is auto-generated from a syndicated feed.)
Get Breaking news, live coverage, and Latest News from India and around the world on NDTV.com. Catch all the Live TV action on NDTV 24x7 and NDTV India. Like us on Facebook or follow us on Twitter and Instagram for latest news and live news updates.