New Delhi:
In tune with the New Year's Eve doodle, Google welcomed New Year 2016 with a colorful doodle.
Colorful birds sitting on a branch of a tree, chirruping around an egg that hatched exactly at midnight.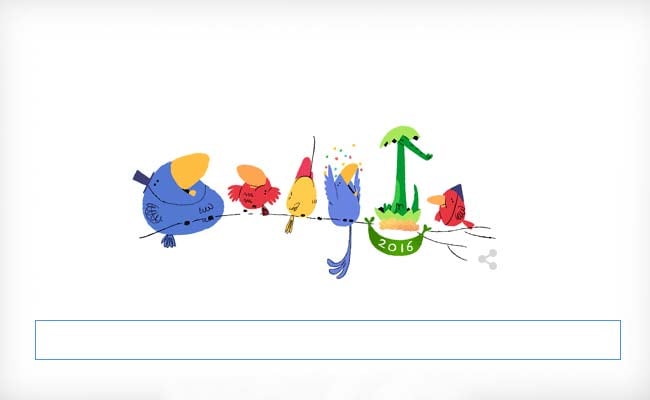 The egg has hatched not once, but three times. If you refresh the Google home page you will get to see the other versions of the animated doodle.
One has a baby crocodile, the other has a duck hatching out of the egg and the third has five little turtles. The birds celebrate the new arrivals.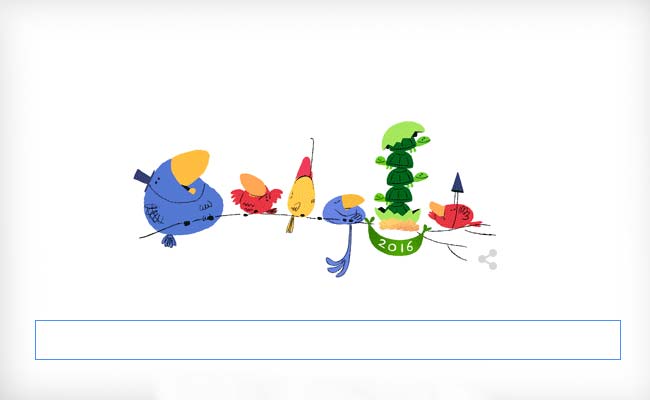 This doodle marks the arrival of a new year with a fresh start, all new hopes, new resolutions and new in our spirit.